International students start the new academic year at ENS Paris-Saclay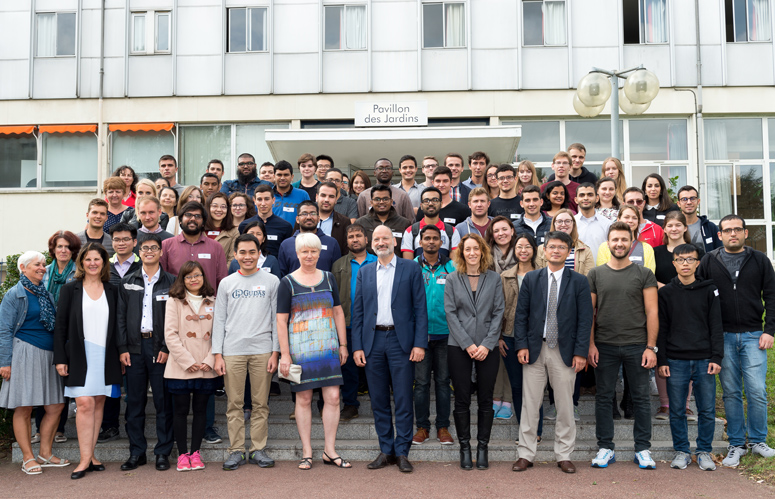 18/09/2017
On 7 September, ENS Paris-Saclay welcomed a new cohort of inbound international students from all over the world.

These students have been selected to pursue their studies in the various fields offered at the School: natural sciences, engineering, social sciences and the humanities.
116 new international students have chosen the School as their new campus within Université Paris-Saclay. Most have come from other European countries or Asia, some from Africa and America (33 different countries in total), on exchange or funding programmes such as Erasmus Mundus (over 40 percent) and international scholarships offered by the School and Université Paris-Saclay (16 percent).
They were welcomed by the President and the International Affairs Office and will join the department or laboratory in which they have registered after completing enrolment formalities with the appropriate services (Registry and Student Affairs, Doctoral College).
36 percent of these students were attracted by the Master of Molecular Photonics for Bio and Nanotechnologies (Monabiphot) offered by the Department of Physics. A similar proportion is studying engineering, and 22 percent have enrolled in the Mechanical Engineering Department. 
Nearly half of these students are here to take second-year Master's courses, while more than one in three are beginning the first year of a Master's programme.
Note the gender disparity in this cohort with 35 percent women students and 65 percent men students; a question, perhaps, of the disciplines chosen.