Cultural projects
The education of normalien students destined for high-level careers would not be complete without an engagement with the world of creativity, culture and artistic exploration.
The School's educational approach includes ambitious arts and culture initiatives through which to confront normalien students' curiosity with artistic practice, to harness innovation for the advancement of thought, and to share ideas and productions with all types of audience.  
Within Université Paris-Saclay, arts and culture activities are also a means of taking part in the wider Saclay community, fostering exchanges between inhabitants, researchers, academics, students, and all those who work on the Saclay plateau.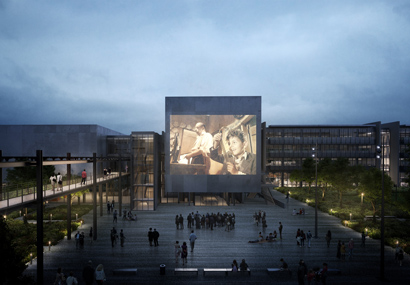 © RPBW Rendering ANIMA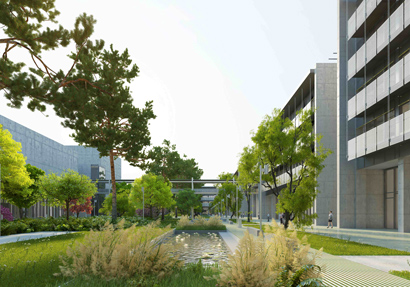 © Projet jardins RPBW IDA