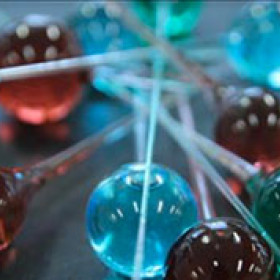 Chemistry Department
The Chemistry Department, in close collaboration with the University Paris 11 (Orsay)  and the Ecole Polytechnique, offers advanced training in theoretical and experimental chemistry both to normalien students and students who join our master's programmes from other universities.
The department also conducts research in partnership with the PPSM laboratory.
Bâtiment d'Alembert - RDC bas
61, Avenue du Président Wilson
94235 Cachan Cedex
secretariat-chimie

[at]

ens-paris-saclay.fr
Tel. + 33 1 47 40 53 38
Organization
Director : Fabien.MIOMANDRE [at] ppsm.ens-cachan.fr (Fabien MIOMANDRE) 
Deputy Director : Cecile.DUMAS [at] ppsm.ens-cachan.fr (Cécile DUMAS VERDES)
Study
The courses offered by the department range from third-year undergraduate level (L3) to master's level (M2). Full time preparation for the agrégation is also offered.
Third bachelor's year and first master's year (M1)
 
The first two years in the ENS Cachan Chemistry Department correspond to the third year of undergraduate study and first year of master's study.
Second master's year (M2)
FESup - Higher Education Teaching
The Master of Higher Education Teaching (Formation à l'Enseignement Supérieur or FESup) prepares students for the french competitive agrégation exam in physics and chemistry, chemistry option.
Molecular Engineering and Interfaces (MOCHI)
This master's programme provides high-level molecular chemistry delivered in English. It is dedicated to the organic synthesis and organometallic with its interfaces in supramolecular chemistry, in biology and in optoelectronic. It allows to develop skills in synthesis usable at the level of the basic research but also for applications in pharmaceutical  industry, opto-electronic …).
Research
Research topics range from organic chemistry (synthesis of therapeutic molecules) and nanoscience applied to biology (fluorescence imaging) to the development and study of innovative photoactive materials (information storage).
Partnerships
International programmes

The Chemistry Department takes part in international exchange programmes with:
McGill University, an English-language university in Montreal
Warwick University (UK)