Biology-Health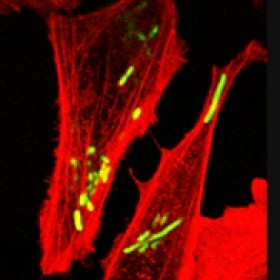 Master of Biology-Health
The master's programme in Biology-Health takes into account issues of mutual impact for the biological and health sciences, i.e., societal issues and technology transfer for science students; and basic science and methodological issues for doctors and pharmacists.
Objectives
The life sciences include a set of fundamental and medical disciplines, developed through various models and issues and spanning scales from that of the genome to the global population.
Bachelor
LDD3 : Sciences de la vie - Cursus ENS Paris-Saclay
Masters
M1 Biologie-Santé - Voie Boris Ephrussi-ENS Paris-Saclay)
M2 : Formation à l'enseignement supérieur en Sciences du Vivant (BGB)
Partnerships
The programme is offered in partnership with other Université Paris-Saclay member institutions, particularly Université Paris-Sud.
Careers
This master's degree leads to opportunities in scientific research, research and development, health, teaching, science and technology watch, quality control, health regulations, science communication, and studies concerning the biotechnology/environment interface.