Master of Design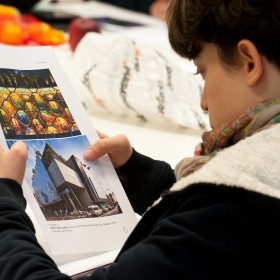 Master of Design
Graduate programmes in applied arts and design include the DSAA (M1), the Master in Higher Education Teaching or research-based master's (M2), the ENSCI industrial design degree (M2), etc.
Learning objectives
The courses offered by the department allow students to combine a comprehensive view of design with diverse and specialized programmes.
the agrégation in applied arts or Master of Higher Education Teaching and the M2 Design, run solely by ENS Cachan
courses for the DSAA held at the design schools to which our ENS Cachan design students normally also applied in view of completing a two-year programme
Organization
Careers
Graduates can sit the competitive agrégation examination in art, applied arts option, and construct a research project.
The research-based master's programme aims to encourage students to pursue careers in design research, through exposure to and interaction with leading researchers.