Libraries
Central library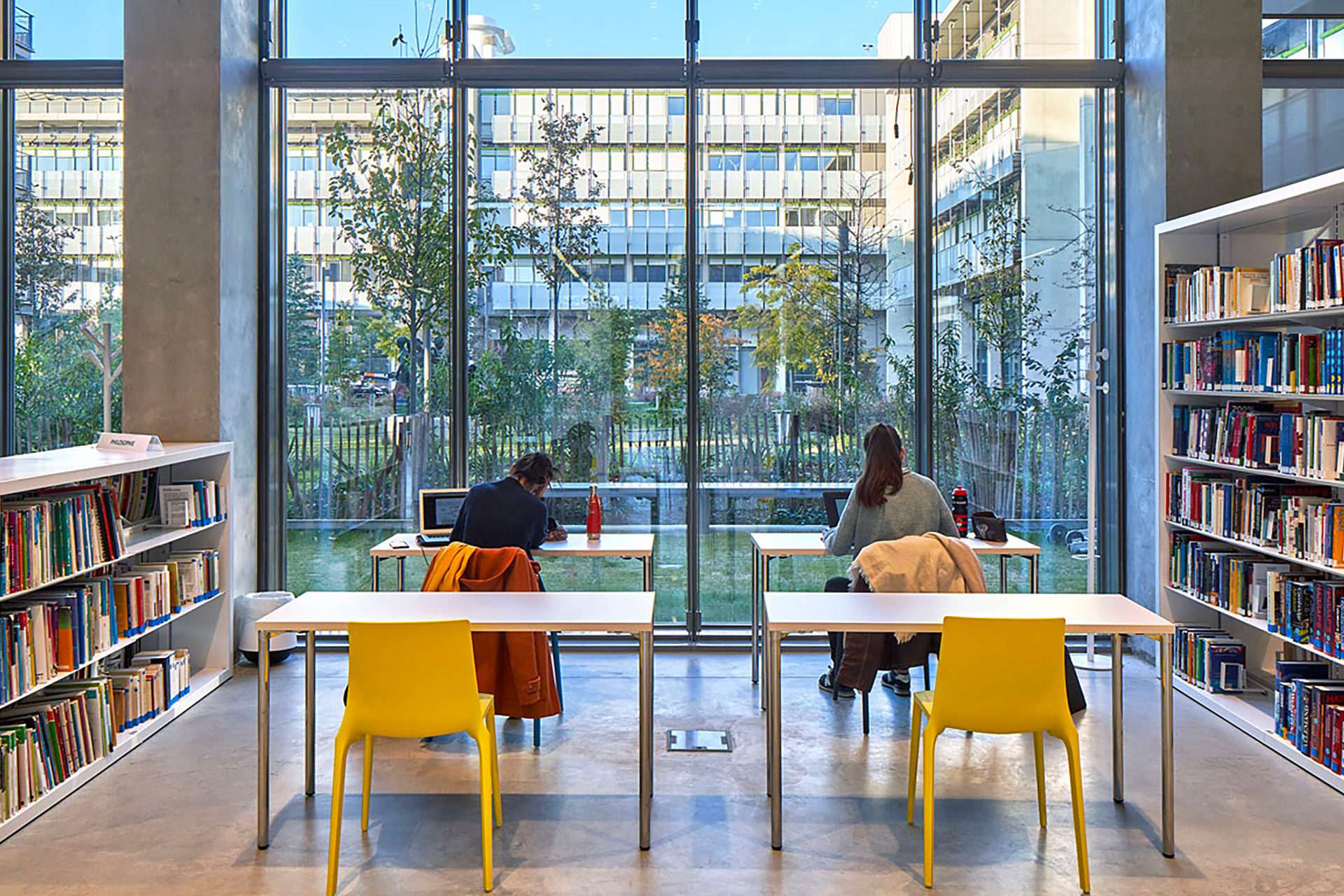 It is intended to serve the needs of all students and teaching and research staff at ENS Paris-Saclay.
Opening hours
Monday: 10am - 10pm
Tuesday, Wednesday, Thursday: 9am - 10pm
Friday: 9am - 6pm
Saturday: 9am - 6pm
Sunday: 2pm - 6pm
Location
Ground floor, South-East building
Gif-sur-Yvette.
The entrance is via the forecourt, glass door on the right before the reception of the building.
Library Durkheim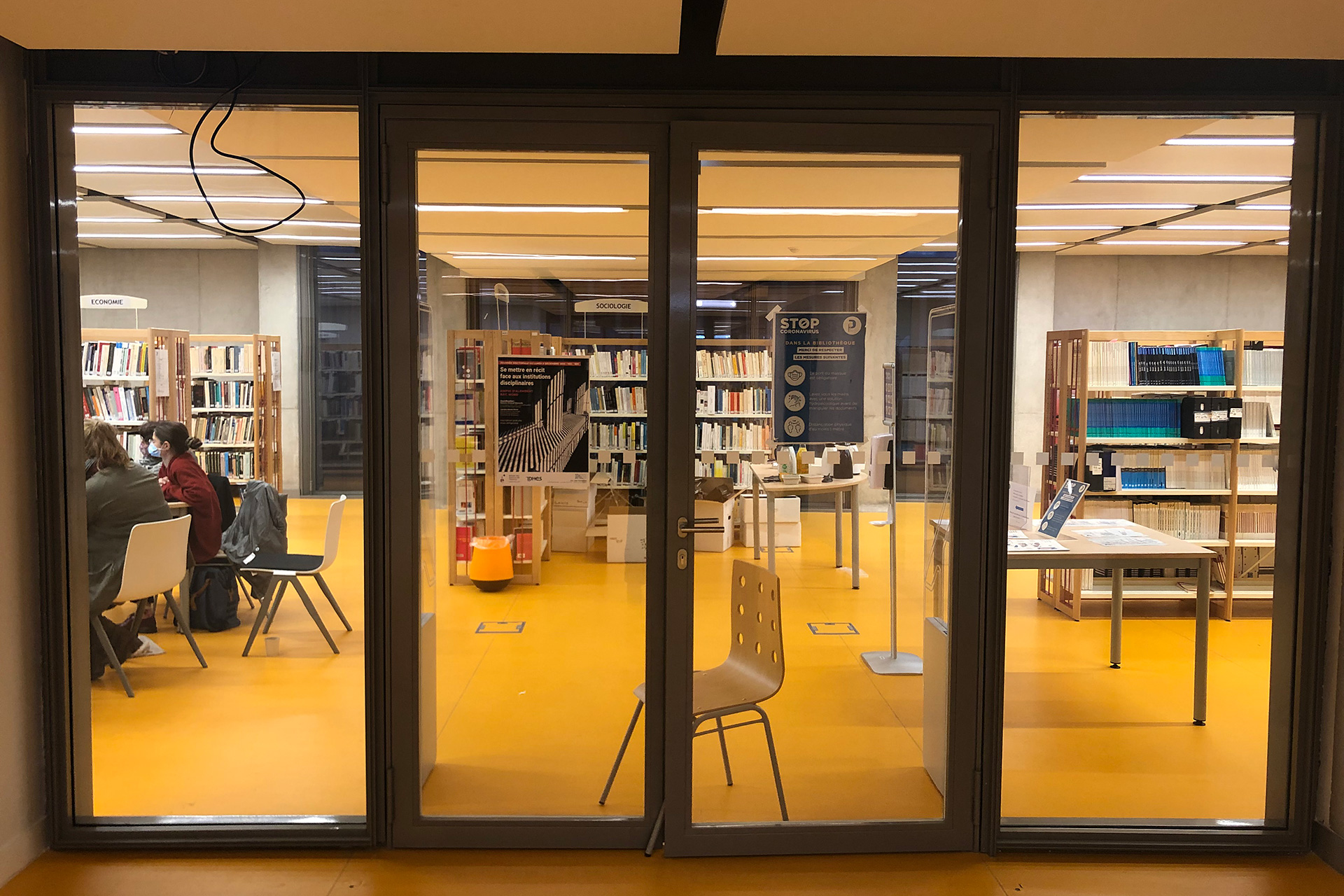 Open to all, it primarily serves the needs of doctoral students, as well as teaching and research staff in the humanities and social sciences.
Timetable
Monday: 2.30 - 5.30 pm
Thursday: 1pm - 5pm
Location
3rd floor, South-West building
Gif-sur-Yvette
Please consult
Affluences
for any exceptional closures or changes in timetables during the year.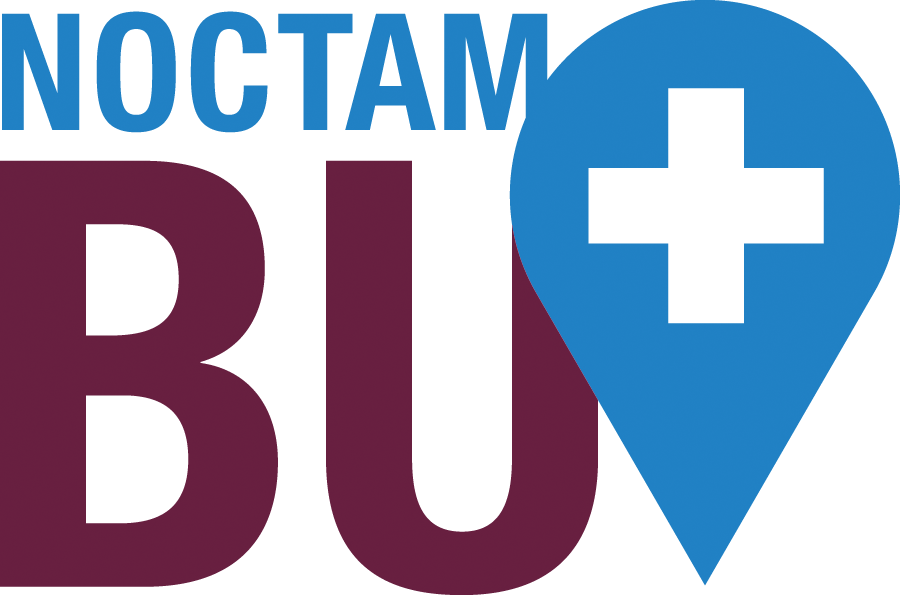 The central library has the NoctamBU+ label.
Our missions
To implement and coordinate the documentary policy of ENS Paris-Saclay;
To welcome students, teaching and research staff, other staff of the institution, as well as any other authorised public, and to organise the working and consultation areas;
Acquiring, reporting, managing and communicating documents and information resources on all media;
To provide training in techniques for accessing scientific and technical information;
To participate in the development of scientific and technical information, in particular by helping to disseminate and promote the scientific documents produced within the institution;
To contribute to the school's cultural activities;
To cooperate with the libraries that work towards the same objectives, in particular by participating in collective catalogues.
In defining its policy, it relies on the advice of a document council, which meets at least once a year.