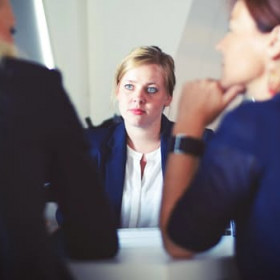 Human Resources
The Human Resources Division proposes, implements and supports the HR strategy of ENS Paris-Saclay.
Bâtiment d'Alembert – RDC haut
61, Avenue du Président Wilson
94235 Cachan Cedex
recrutement

[at]

ens-paris-saclay.fr
Tel. 33 (1) 47 40 74 38
Missions
Its main missions are:
development and implementation of human resources policy;
alignment of resources and skills with requirements;
organization of social dialogue and follow-up of certain authorities and advisory bodies within the School;
management control of payroll and jobs;
human resources administration;
career management;
development and implementation of the cultural initiatives policy;
supporting staff through the process of the School's relocation;
social benefits at ENS Paris-Saclay.
Organization
Human Resources is a division of Professional Services. The division serves to support the School's missions.
Its structure is designed to best meet the requirements of its internal and external environment.
HR is led by a head of division and comprises four operational services and two units: the staff support unit and the social benefits unit.
Services
Human resources data development and monitoring (in support of human resources development).
Biatss staff management (administration of administrative and technical staff).
Academic staff management (teaching and research staff, doctoral students under contract and visiting academic staff).
Payroll (verification of staff appointments and departures entered by the HR management teams into the payroll application).
Units
These units have the peculiarity of being part of both the HR division, insofar as they deal with human resource issues, and to Professional Services because of their sphere of activity.
The staff support unit focused on helping staff deal with the institution's relocation to the Saclay plateau.
The social benefits unit (implementation of the social benefits policy for staff and participation in setting up an inclusive disability employment policy).