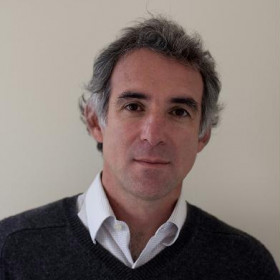 Martín Abadi
2015 Honorary Doctor
Professor Emeritus at the University of California at Santa Cruz
Professor Abadi is an outstanding researcher and Principal Scientist at Google.
He is the author of an impressive number of important, often foundational results. 
He did pioneering work on many aspects of programming languages, systems, and computer and communications security. 
Some of his major contributions concern the semantics of object-oriented languages, calculi with explicit substitutions, the study of proofs via refinement mappings, the development of models and methods for reasoning about cryptographic protocols and the design of logics for access control.
His results have an outstanding impact in academia, which is witnessed by the number of citations of his publications. They have an equally important influence on industrial research: Professor Abadi has worked at DEC, Lucent (Bell Labs), Microsoft and, presently, Google.
Distinctions
He has received the Association for Computing Machinery (ACM) Special Interest Group on Security, Audit and Control Outstanding Innovation Award and the ACM Special Interest Group on Operating Systems Hall of Fame Award. 
He is an ACM Fellow and has held the prestigious chair informatique et sciences numériques at the Collège de France.
VIDEO
http://www.lsv.ens-cachan.fr/~goubault/DHC/abadi-film-2.mp4