Registration 2021/2022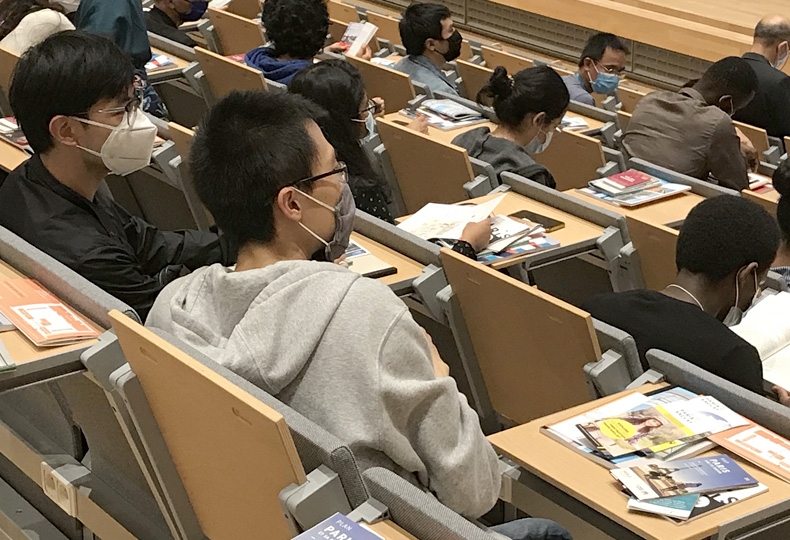 30/06/2021
You can register or re-register at ENS Paris-Saclay from Thursday 1st July 2021.
Administrative registration is required each year, must be completed until october 31, 2021.

International students
New students
You have to wait for your ENS Paris-Saclay ID before registering. It's sent by the School by email.
Admitted to the Master Paris-Saclay: 15 days after receipt of the admission email. First email on 30 June 2021;
Admitted to the competitions and on file: end of August 2021.
Opening of registration periods
First period: July 1 to July 30
WARNING! Site closure registration for maintenance on Wednesday 21 July 2021
Second period: August 25 to October 31, 2021
No registration from July 31 to August 24, 2021
You're need help?
You must choose whether to register or re-enlist first. Choose your status and follow the steps described to register.
To help you:
Registration guide adapted to your request
Instructions by department
You will find all the necessary instructions to fill in the "TRAINING ENVISAGED" tab on Coriandre, the registration software.
Our answers to the most frequently asked questions
FAQ to register or re-register
PhD students
PhD students should consult the website of their doctoral school for information on the registration procedures specific to each doctoral school (contacts of the doctoral school, organization of appointments, follow-up committee forms, etc.).
Likewise, some administrative registration procedures (opening hours and addresses of services, forms to be filled out, etc.) are specific to each institution. PhD students should check with the institution where they are registered before going to the registration office.