Master of Civil Engineering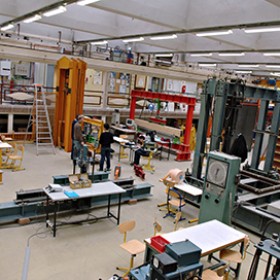 Master of Civil Engineering
This major coordinates the predominantly research-based specializations related to civil engineering (construction, geotechnical engineering, transport, hydraulics, and the environment) and subsurface engineering.
Learning objectives
Students can build a study path geared towards one of two areas:
Civil Engineering: expertise and continuity of knowledge from materials to structures; mastery of the construction process and the conditions for building quality and sustainability.
Subsurface engineering: in addition to the strong interaction between soil and constructions, the exploration and exploitation of reservoirs and storage (water, gas, oil, CO2, waste, etc.) is one of the main objectives.
Organization
Careers
This master's degree can lead either to immediate employment or to doctoral study.
Graduates go on to work in engineering, research, innovative SMEs, large companies, research organizations and teaching.