Master of History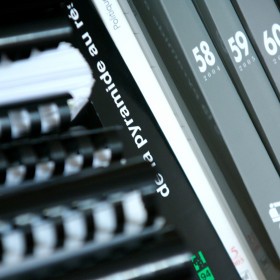 Master of History
The Master of History, with its specialized courses backed by research from highly reputed laboratories, provides an introduction to historical research and the renewal of its methods while also enabling students to acquire cross-cutting skills (languages, new technologies) and familiarity with the professional world through an internship.
Objectives
The programme offers training in historical research and its applications, as well as building awareness of new historical methods through the choice of a topical or chronological specialization.
Organization
M2 "Sciences, Technologies et Sociétés (STS)"
Contact : Philippe.FONTAINE [at] ens-cachan.fr (Philippe Fontaine), Dept Sciences sociales / Université Paris-Saclay   
M2 "Guerres et conflits contemporains (GCC)"
Contact : oliwievi [at] clubinternet.fr (Olivier Wieviorka), Dept Sciences sociales
Careers
Any of the specializations can lead to employment in:
research (PhD) and teaching (agrégation at secondary level, higher education)
consultancy (particularly for training, information and communication, research and services),
public administration (local authorities responsible for heritage management)
communication (public- or private-sector communication manager)
the media, libraries, heritage promotion and preservation.