Management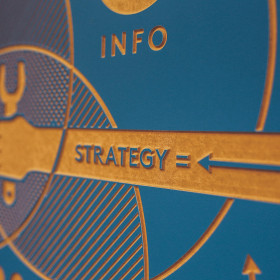 Photo : Kaboompics.com/Pexels
This Master's degree is mainly oriented towards research into management. It aims to provide students with training on the highest levels of management (strategy, finance, HR and marketing) and get them ready to begin a doctorate in Management Sciences.
Objective
The Master's degree sets out to educate students in fundamental management concepts (qualitative (organisational and institutional analysis) and quantitative analysis (econometrics and applied statistics), strategic management, international management, organisational theory and behaviour, quantitative marketing, behavioural finance and more), as well as develop understanding through teaching, writing research papers during the 1st and 2nd years of the Master's degree (M1 and M2) and professional or research placements.
About the Master's degree courses
ENS Paris-Saclay offers the following Master's degree courses:
Partenariats
This Master's degree has been established in partnership with other member institutes of Université Paris-Saclay (the National Institute of Scientific Research (CNRS), Versailles Saint-Quentin-en-Yvelines University, the University of Evry, Université Paris Saclay), as well as with the Management and Organisational Dynamics (GDO) and Management of Organisations and Public Policy (MOPP) 2nd Year Master's Degree (the MINES ParisTech, École Polytechnique and ESCP business schools).
Future prospects
Depending on the specialised programmes studied, this Master's degree aims to provide training to students taking up posts as researchers and teaching researchers, teachers in secondary schools and higher education establishments, research or task officers or project managers in companies or public authorities, particularly
local authorities, or groups, or even financial/strategy directors in the public or private sector.