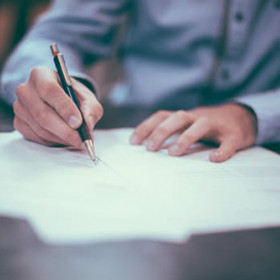 Technology Transfer and Research Partnerships
The Technology Transfer and Research Partnerships Office
The Technology Transfer and Research Partnerships Office handles contract and licensing matters related to research conducted in ENS Cachan's laboratories (the office's main function), intellectual property advice, and the transfer of research outputs for social and economic benefit. 

It is the main contact for external partners for all technology transfer activities.
Missions
The Office guides and advises the School's academic staff on the administrative, financial and legal aspects of research projects and in the establishment of contracts and funding agreements at national, European and international level. 
It negotiates and monitors all types of contract and research agreement, ranging from bilateral industrial contracts to partnership agreements financed through French or international public institutions, in particular the European Commission.
The Office is responsible for establishing research-related framework contracts for the institution and plays a support role in formalizing hosting agreements for research staff. 
Given that the majority of research units on the ENS Cachan site are CNRS units, contract management is carried out in close cooperation with the technology transfer and partnerships office of CNRS's Ile-de-France regional delegation. 
Finally, the office has a leading role in the oversight and application of agreement-related procedures within the School. It obtains approval of contracts and research agreements from the Office of the President. 
Responsibilities with regard to Intellectual Property (IP) include detection, providing guidance for researchers on protecting their research outputs (inventions, software programmes) and case management. 
The office handles all types of IP-related agreement including consortium agreements, confidentiality agreements and transfer of equipment. The transfer of technology and research outputs centres on licensing intellectual property rights (exclusively/non-exclusively), setting up copyright transfer agreements and commercialization agreements. 
Organization 
Technology Transfer and Research Partnerships is part of the Professional Services Division. Its services support the vice president for research in establishing and implementing ENS Paris-Saclay's technology transfer strategy. It also provides support to the vice president for planning and resources.
The team is composed of a secretary in charge of administration and two officers who carry out its missions.