Timeline
Construction of the new ENS Paris-Saclay building designed by Renzo Piano.
The School changes name: ENS Cachan becomes ENS Paris-Saclay
Université Paris-Saclay is established with ENS Cachan as a founding member
The foundation of ENS Paris-Saclay
École normale supérieure de Rennes is inaugurated.
École normale supérieure de Rennes is founded.
The Farman Institute is founded
The D'Alembert Federative Research Institute (IFR) is founded
The École doctorale sciences pratiques (EDSP), or Doctoral School of Practical Science, is founded.

The transformation of ENSET into an École normale supérieure
A new branch of the School is established on the Ker Lann campus near Rennes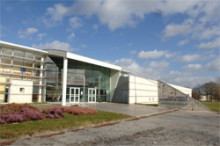 A new foreign languages (English) department is established to train linguists who can also benefit from the School's scientific and technological environment.
Order of 3 April authorizes the ENS schools to award graduate degrees (master's level and doctorates) in their own name.
Establishment of laboratories to cover the full range of disciplines taught at the School (mathematics, chemistry, economics, social sciences, etc).

Decree in August redefines the School's status and confirms its mission to train lecturers and professors in STEM (science, technology, engineering and mathematics) disciplines.
ENSET becomes ENS Cachan with the decree of 24 July, which makes the Écoles normales supérieures public higher education institutions (établissements publics à caractère scientifique, culturel et professionnel) and standardizes the form of their names.
Literary sections (French, history and geography) are transferred to the ENS in Fontenay Saint-Cloud (currently ENS Arts and Humanities in Lyon). ENSET's mission to train students in the STEM disciplines and management is confirmed.
Research laboratories in more specifically technological disciplines (mechanical, civil and electrical engineering) begin to be established and developed, and the School's missions are expanded.
Decree of 21 November establishes the Centre national d'enseignement technique (CNET), or National Centre for Technical Teaching, which includes ENSET and two technical college sections (Maximilien Sorre and Gustave Eiffel).
Decree of 21 November determines that ENSET now prepares students for the agrégation, with the duration of studies extended to four years. New agrégations are prepared and established (technology and tertiary sectors), with an additional focus on higher education.

Move to the Cachan campus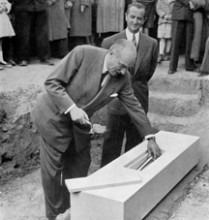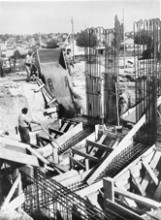 From the creation of "sections normales" to ENSET
Duration of studies extended to three years, set up of practical and teaching placements.
The School becomes the École normale supérieure de l'enseignement technique (ENSET, or ENS for technical education).

The "literature and languages", "industrial design" and "design and applied arts" sections are established.
Decree of 26 October founds the École normale de l'enseignement technique. Establishment on the premises of the École nationale des Arts et Métiers in Paris.
Opening of the "sections normales", annexed to various grandes écoles, whose mission is to train teachers of technical subjects.