Coronavirus COVID-19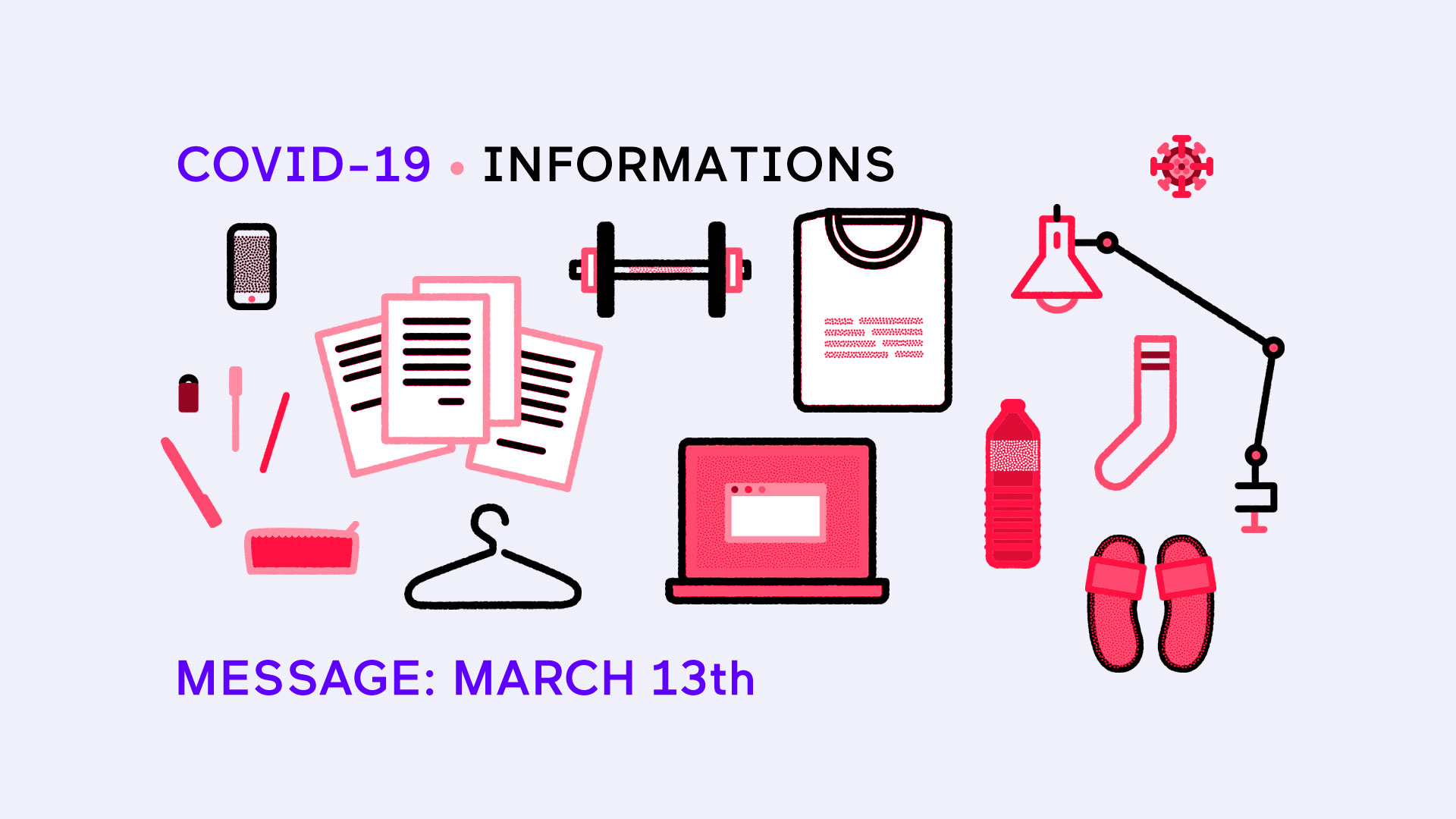 16/03/2020
Gif-sur Yvette, March 13th: following the decisions of the President of the Republic concerning the COVID-19 epidemic, please find below the provisions that apply to the staff and students of the ENS Paris-Saclay as well as to the building management, the housed staff and the contractors:

1/ Interruption of classes, student activities and distance learning continuity

As of this Monday, March 16, in the morning, classes are cancelled and student activities can no longer be organized on our premises. The library is closed but lending is still possible (https://ens-paris-saclay.fr/bibliotheque) and current loans are systematically postponed until the reopening.
Regarding pedagogical continuity (online courses), the Vice-Presidency for Education in conjunction with the departments will send a message at the beginning of the week to offer technical arrangements.

2/ Activity continuity
In the systematic respect of barrier gestures and general instructions about gatherings (no gathering of more than 100 people and no meeting in rooms that do not allow for a safe distance of one metre between participants), administrative activities as well as those of the research laboratories are maintained. The buildings in Gif-sur-Yvette and Cachan will only be accessible to staff. Students and partners can be received by appointment.
For all staff, working from home is to be favored when possible to do so while respecting the needs of the service. The HR director will send a framework of measures (remote work and exceptional authorization of absence) and for activity monitoring on Monday.
In order to ensure business continuity, all managers are requested to draw up a crisis organization chart (names and telephone numbers of managers likely to be called upon in the event of the director's or department head's leave of absence).
The prevention adviser will contact the members of the CHSCT this Monday regarding all these measures.

3/ Mobility
All missions and internships abroad outside the EU, and in risk areas are suspended until further notice.
The International Relations Service remains committed to ensuring individualized support for students currently in mobility. The Vice-Presidency remains in contact with the departments for compensation measures regarding validation.
Crisis unit
Do not hesitate to reach the crisis unit (covid19 [at] ens-paris-saclay.fr) which brings together the Director of professional services (DGS) / Defense and Security Official (FSD), the prevention advisor, the Deputy Director of professional services (DGSA HR), the International Relations Department (SRI) and the Registry and Student Affairs Department (DSVE), regarding your requests and your individual situation

We know we can count on each and every one of you to get through this heavy and troubled period and appreciate your efforts.