Citizenship and Diversity
ENS Paris-Saclay engages not only with the wider world, but also with the community. It promotes action and initiatives for outside audiences in an institutional framework and encourages students to organize activities as part of the ENS Paris-Saclay Degree.
 
Normalien students are able to take part in or set up specific events and actions focused on social issues.
Tutoring and normalien workshops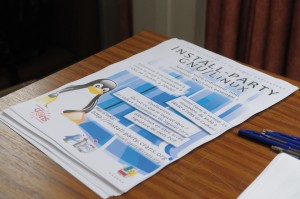 Each year, an "Install Party" organized by the student club Crans offers city residents and beginners help to install a free operating system on their computers and informs them about the open source community.
Tutoring can be offered to university, high school or middle school students attending another institution. The national event Cordées de la réussite raises awareness among middle school students about science careers.
For future academics or researchers, running an educational workshop for the uninitiated is a great opportunity to engage in knowledge transmission.
Social diversity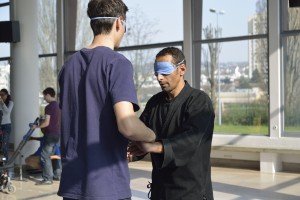 Handivalides is a day of discussion and awareness-raising about disability for the academic community, organised by ENS Paris-Saclay in partnership with the association Starting Block.
It aims to promote young people's engagement for the inclusion of people with disabilities in higher education institutions.
The proposed activities break down prejudices and give participants an idea of what it is to have various disabilities. The issue is also addressed through symposia organised by Université Paris-Saclay.
Equality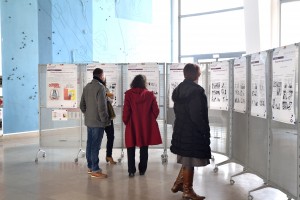 ENS Paris-Saclay follows a social policy led by our academic staff and supported by our students and management for gender equality, ethics and prevention.
A gender equality officer works to promote equal access to resources and opportunities regardless of gender for academic staff, administrative staff and students.
Université Paris-Saclay has set up a gender equality working group for the future institutions of the Saclay plateau so we can coordinate our efforts.