Learn or improve your French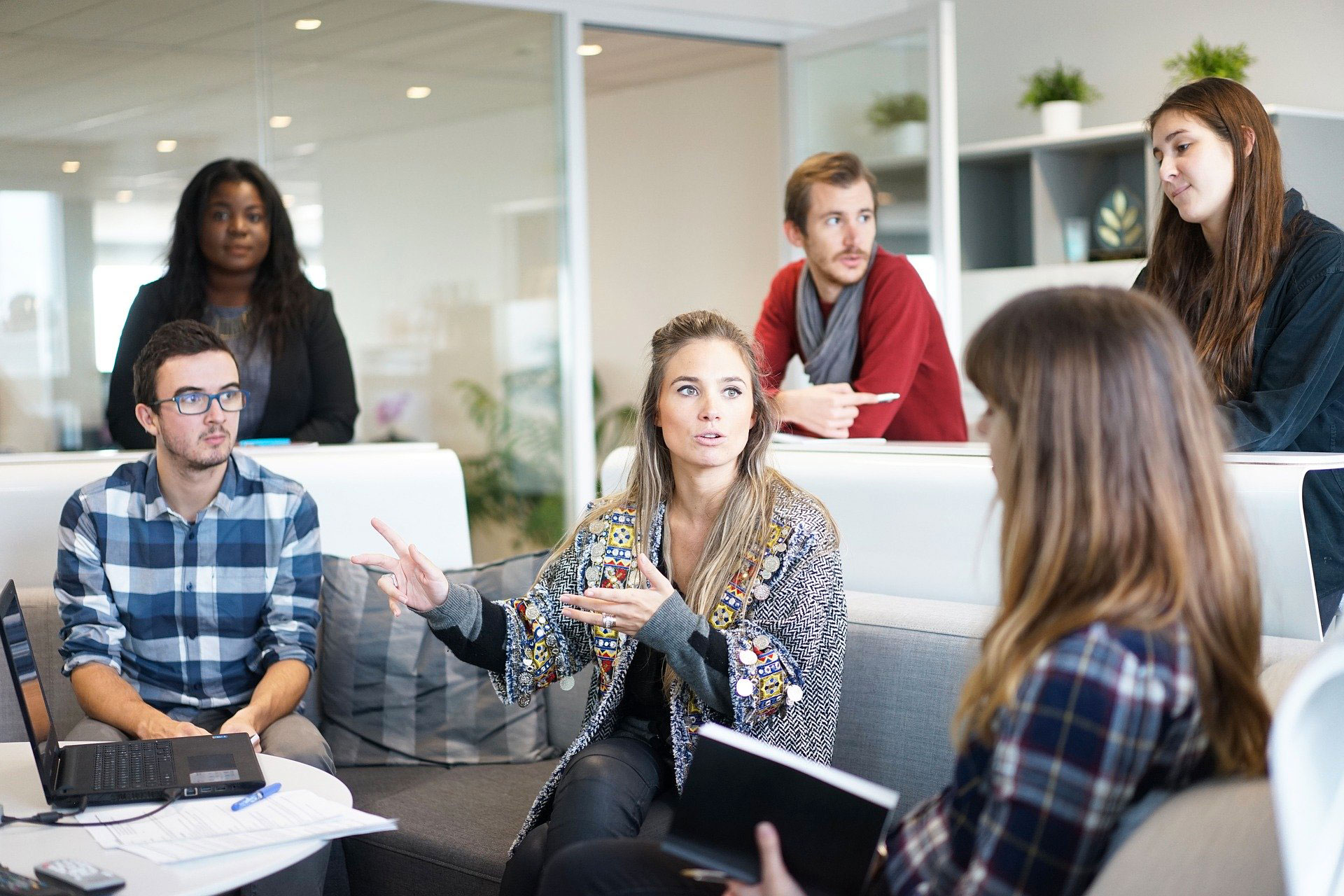 Crédits photo : Pixabay
14/10/2020
You have just started your 2020-2021 academic year at ENS Paris-Saclay. This year of study in France is an opportunity for you to learn or improve your French and to discover French culture.
Therefore, we have gathered below different options available to learn French, whatever your level (beginner to advanced).
These courses are given according to specific methods (free or paying, in-person classes, online classes or classes blending both, etc.)
Learning French as a Foreign Language ("FLE") at ENS Paris-Saclay
On Tuesdays
Level: From beginner (A1) to advanced (C2)
Beginning of classes: 29th September 2020
Contact :

secretariat.lang

[at]

ens-paris-saclay.fr
---
Our partner Science accueil
Two series of courses are organized: from early October to February and from early March to early July.
Level: from beginner to advanced
Beginning of classes: 12/10/2020, from 6 to 8pm.
Course location: Orsay, Bures-sur-Yvette, Gif-sur-Yvette, Evry, Palaiseau/ Massy, Versailles.
Website Science accueil.
Contact :

fle

[at]

science-accueil.org
Classes are organized in small groups, based on the principle of immersion in the environment, in a relaxed atmosphere, encouraging public speaking and conversational French.
 
---
Centre d'études et de ressources en langues
Cours spécial master/doctorat
Every wednesday from 5pm to 7pm
Beginning of classes: from october 14th, for a total of 9 sessions and 18 hours of tuition.
The class is limited to 25 people.
Website.
Contact:

solene.haillard

[at]

uvsq.fr

(Solène HAILLARD)
The Centre d'études et de ressources en langues offers this semester a special course for master/PhD dedicated to students with a minimum level B2 in French and enrolled in one of the establishments of Université Paris-Saclay.
This course will cover the drafting methodology of dissertation and thesis, as well as the drafting methodology of a CV / cover letter.
---
The association "Apprendre Le Français Avec Plaisir" (ALFAP)
Courses: from October to June, at Bures-sur-Yvette and Orsay.
Website of ALFAP.
Contact:

contact

[at]

alfap.net
In addition to these courses, ALFAP offers you as well:
- To take the Test de Connaissance du Français (TCF);
- To discover French culture: communication style workshops, cooking, hiking;
- To learn about the TCF and DELF (French Language Studies Diploma) tests;
- To discover Paris and Ile-de-France.
---
Internships and intensive training in FLE
The Alliance Française de Paris offers intensive training sessions throughout the year, from beginner level A0.. More informations on his website.
The Institut de Langue et Culture Françaises (ILCF) offers one month training for international students with a minimum level B1 in French. These internships are organized several times a year. Informations on the website.
---
French courses online
If your tight schedule doesn't allow you to attend classes in person, you have the possibility to learn French online.
Work on your listening and speaking skills
TV5 Monde : you can choose your level in French (A1 à B2) and you will have access to videos and exercises adapted to your language level.
SpeakShake : brings together two people willing to learn each other's language (native speaker). You will have the possibility to exchange on cultural and current topics, and you will have at your disposal digital tools to facilitate the conversation.
Please note that Université Paris-Saclay has signed a partnership agreement with SpeakShake, granting free access to the website to its students.
Frantastique : daily courses of 10 minutes, blending the learning of language and culture (paying app).
Improve your listening comprehension in an academic setting by listening to scientific discourse in your field of study
Filipe : you will find recorded lessons and comprehension exercises.
Canal U : video library offers you many resources in various format (documentary, testimony, lessons, etc. from 3 to 60 minutes) and on many different topics (law, health science, engineering sciences, etc.).
Improve your reading and listening comprehension by studying grammar