Women in the spotlight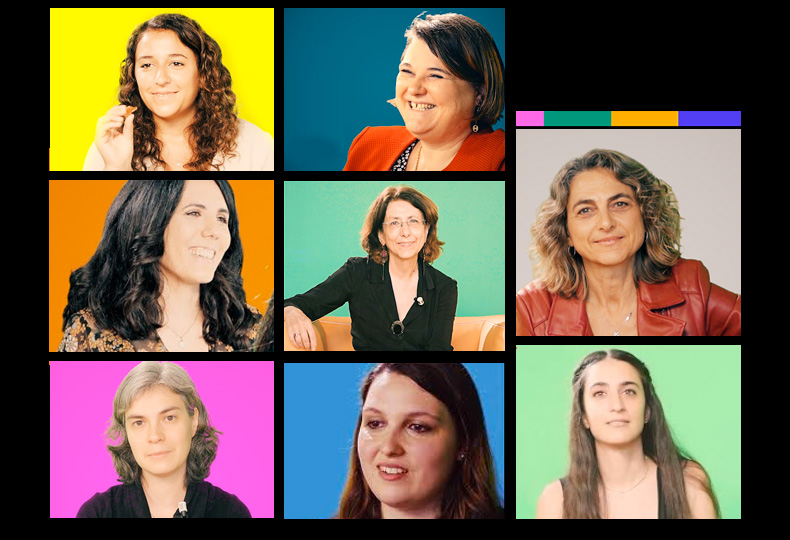 13/01/2022
Every Thursday, find a new video of women who are studying or working, have studied or worked at ENS Paris-Saclay. They talk about their career path, their projects, their motivations and share with us their vision of the place of women in science, today and in the future.

Marie CHUPEAU,alumni, is co-founder of the start-up Magic Lemp, specialized in consulting and training in the field of artificial intelligence.
Marie CORNU is a CNRS research director and a jurist at the Institut des Sciences sociales du Politique (ISP).
Hélène GOBERT is a divisional public works engineer and director of the ENS Paris-Saclay construction project.
 
Roxane TALEB is a PhD student in mechanics of materials "Metallic cracking" at the laboratory of mechanics Paris-Saclay (LMPS) of the ENS Paris-Saclay.
Clémence RICHETTA is a "maître de conférence" in the Biology Department of ENS Paris-Saclay.
Tina NIKOUKHAH is a PhD student in image processing (IPOL Journal) at the Centre Borelli laboratory of ENS Paris-Saclay.