Campus life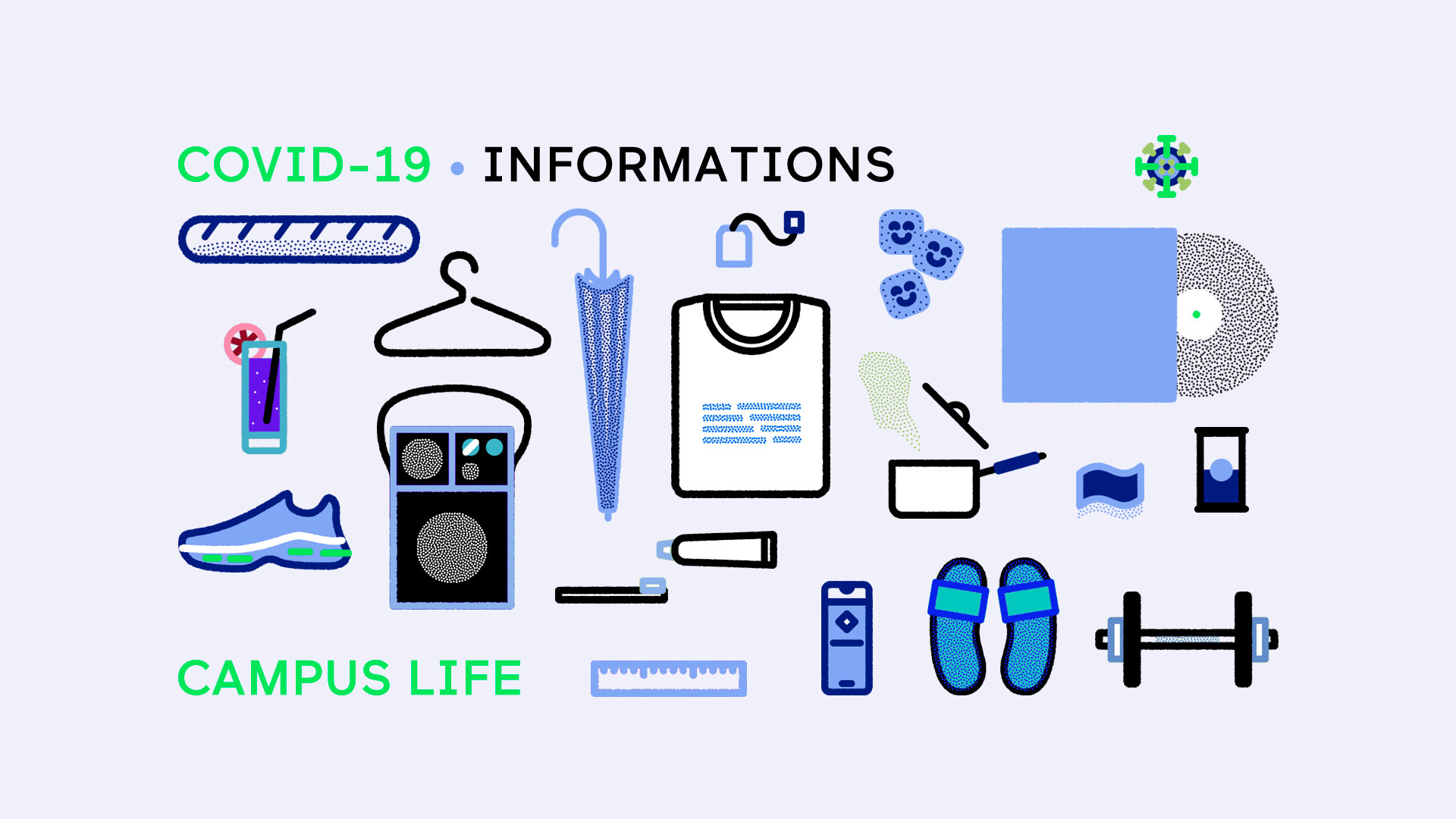 25/03/2020
COVID-19 Campus life: housing, food and your contacts.
Dear students,
Some of you are remaining in the CROUS residencies or in the Pavillon des Jardins. We do hope that you are all doing fine adapting to these particular circumstances as well as keeping a connection with your department or laboratory, your colleagues and relatives.
You will find below some information depending on your place of accommodation.
Housing CROUS
Students are asked to respect all regulations communicated by the CROUS staff and to answer all requests to indicate their stay in the residencies. All CROUS applications whether in Cachan or Gif-sur-Yvette are suspended until further notice. No entry are accepted as for today. Moreover, all welcome desks are closed but CROUS staffs remain available remotely.
Students can contact, for any questions or needs, CROUS staffs on the following email addresses for in each residency:
Cachan residence:


residence.cachan

[at]

crous-creteil.fr
Gif-sur-Yvette residence:


residence.eileen-gray

[at]

crous-versailles.fr




residence.george-sand

[at]

crous-versailles.fr
Pavillon des Jardins
The building is still open for the remaining residents and students in the wait of a durable accommodation.
anne-sophie.bonnissent

[at]

ens-cachan.fr

(Mail 1)

lynda.lecordier

[at]

ens-cachan.fr

(Mail 2)

In case of emergency, contact the guard post 01 47 40 20 00.
Food and campus life
For the Gif-sur-Yvette campus
Students can use the plateform EFIESTER for grocery delivery (or other similar plateform):
deliveries on Thursdays in the quartier du Moulon
on Tuesdays in the Vallée residencies and quartier de Palaiseau.
For the Cachan campus
You can find all stores offering deliviries on the city hall website.
Students that would encounter financial or isolation distresses can contact social assistants remotely via the email address: service-social.paris-saclay [at] crous-versailles.fr (by indicating their phone number).
Follow CROUS news feed, Etudiant website, on Facebook @etudiantgouv and have a look on the FAQ.
Good luck to everyone.
YOUR CONTACTS
Please remember to put in cc the head of your department to avoid unnecessary return emails.
- For all questions, contact the ENS Paris-Saclay Housing Department:
logement

[at]

ens-paris-saclay.fr
- For any financial and social distress:
actionsociale.drh

[at]

ens-paris-saclay.fr
- For all international students:
ri-incoming

[at]

ens-paris-saclay.fr
- To contact the ENS Paris-Saclay's psychologist:
rdv-psychologue

[at]

ens-paris-saclay.fr
- Covid crisis committee:
covid19

[at]

ens-paris-saclay.fr