An internship in memory of Antonin Girardi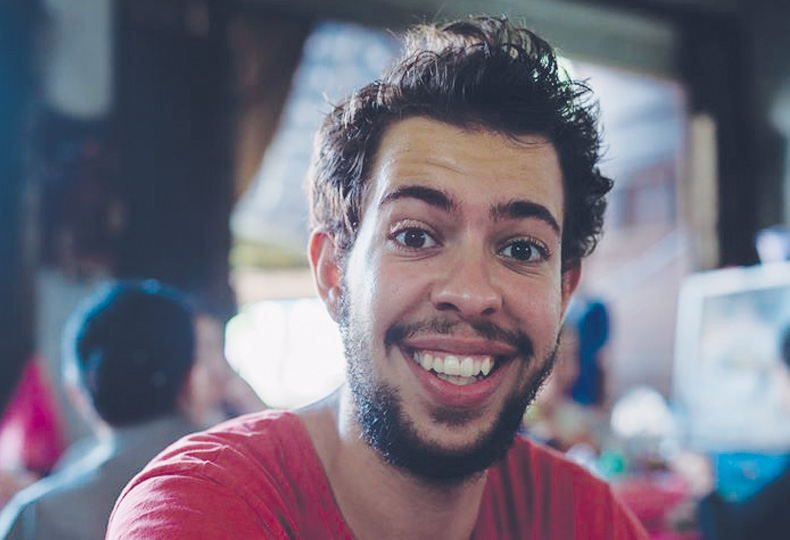 30/03/2022
The NGO "IMPACT Initiatives", in association with the ENS Paris-Saclay, announce the creation of an internship in memory of Antonin Girardi, a normalien between 2015 and 2019, and of all humanitarian workers who have been victims of acts perpetrated against them.
This internship, created in memory of Antonin Girardi and all the humanitarian workers who were victims of the acts perpetrated against them, will take place in the research department of Impact Initiatives in Geneva and will allow ENS Paris-Saclay students to put their skills at the service of some of the world's most vulnerable populations.
Antonin Girardi
On 9 August 2020, Antonin Girardi and six other colleagues lost their lives in an attack in Kouré, Niger. Antonin and his colleagues were working as humanitarians in the IMPACT Initiatives team, putting their skills to work for vulnerable people in Niger.
Antonin Girardi was a student at the Magistère d'économie de Paris 1 Panthéon-Sorbonne during the academic year 2014-2015, he then continued his studies at the Department of Economics and Management of ENS Paris-Saclay, and then became a research assistant at the Centre de Recherche en Économie et Statistiques (CREST) of Polytechnique and ENSAE. He specialised in geographical and environmental economics. He had participated in several humanitarian missions. After joining IMPACT Initiatives in November 2019, Antonin participated in a research project in Niger to characterise the situation and needs of populations displaced by conflict. This work enabled actors on the ground to target those most in need, in order to provide them with the appropriate assistance at the right time.
An internship for research applied to humanitarian causes
From 2022, the Antonin Girardi Internship, created in 2021 by IMPACT Initiatives in association with ENS Paris-Saclay, will allow other ENS Paris-Saclay students to join a leading international organisation working in the field of applied research for humanitarian causes. They will be able to contribute to research in different crisis contexts at the Geneva headquarters. This experience will be a unique opportunity to apply advanced research skills in an international working environment focused on humanitarian action. Their work will be presented to the IMPACT team, to ENS Paris-Saclay students and professors who wish to read it, and to Antonin's family, and will be published on the IMPACT website for wider access.
ABOUT IMPACT INITIATIVES
IMPACT Initiatives is a leading applied humanitarian research organisation based in Geneva, Switzerland.
Through its work, and thanks to its 250 international researchers, IMPACT contributes to improved decision-making by humanitarian and aid actors in over 25 countries. IMPACT's teams are mainly composed of specialists in research protocol methodology; data collection, management and analysis; GIS and remote sensing.
For more information, please visit
the IMPACT Intiatives website
and
their REACH platform
.