Library move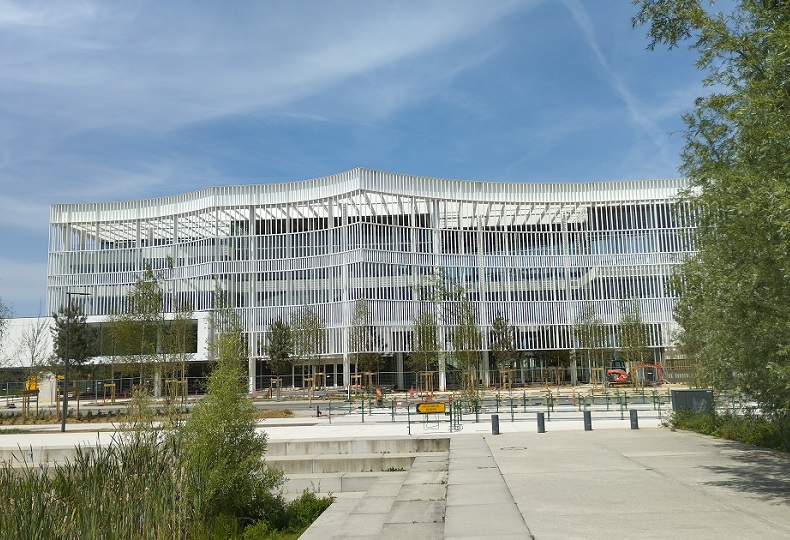 Le Lumen (juin 2023)
14/06/2023
At the start of the 2023/2024 academic year, the School's library will move to the Lumen. Until it reopens, loans will be automatically extended until 18 September 2023. The Durkheim library will remain open on Monday and Thursday afternoons until 29 June 2023.

The Lumen learning centre
The library is moving to the Lumen, the new learning centre that brings together the libraries of ENS Paris-Saclay, CentraleSupélec and Université Paris-Saclay.
The Lumen is located 5 minutes' walk from ENS Paris-Saclay, near the "Université Paris-Saclay" bus stop.
It will open its doors at the start of the 2023 academic year.
With its wide range of opening hours, the Lumen will offer a wide variety of services to the entire university community and all types of public:
Collaborative, educational and individual workspaces;
A very wide choice of books, journals and articles, both printed and digital, covering all disciplines:

Mathematics, physics and chemistry
Engineering and computer sciences
Humanities and social sciences: economics, management, languages, design, etc.
Life and earth sciences, the universe and health sciences

A recording studio for creating educational videos and loan material (videos, podcasts, reports, etc.)
A materials library;
Lending of board games
Catering, Wi-Fi, copiers and printers, etc. ;
A variety of events: training courses, workshops, etc.
The library move
The various operations involved in moving collections and furniture will take several weeks until the end of July. The library closed its doors for good on Friday 9 June at 6pm. The printed collections are no longer accessible.
Your book loans will automatically be extended until 18 September 2023.
The team at the library, and at Lumen as a whole, will be back in action in the autumn in its new premises, which it will be delighted to show you around.