Phase 3 of the end of lockdown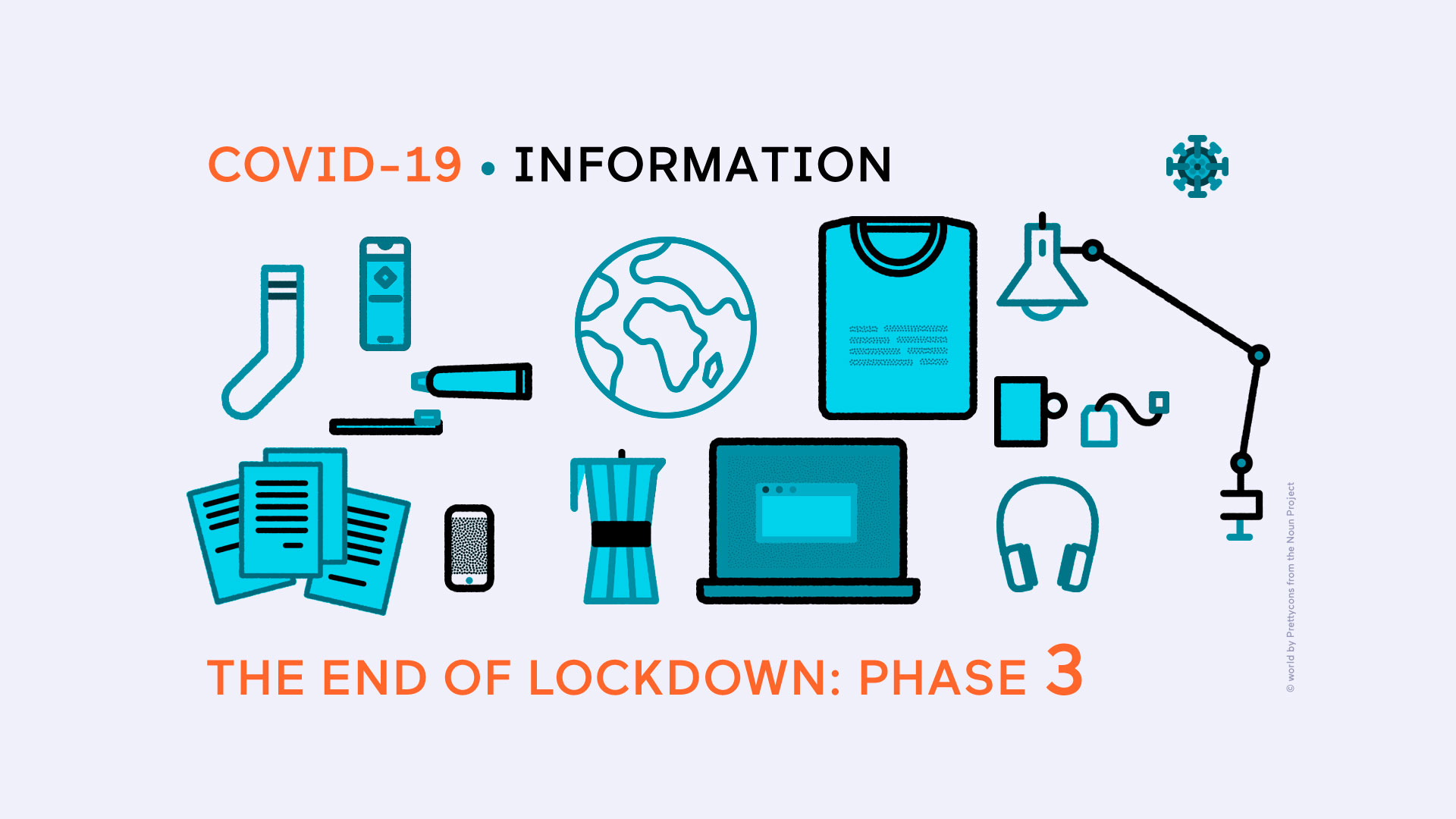 22/06/2020
In his statement last 14 June 2020, the President of the French Republic announced the beginning of phase 3 of the end of containment which allows to lift some restrictions linked to the state of health emergency.
We wish to inform you about the related decisions and their adaptation at ENS Paris-Saclay.
Green zone for all in France
Since June 15, 2020, France has transitioned to green zone, except for French Guiana and Mayotte which remain in orange zone.
Cafés, restaurants are now open, in the respect of all sanitary rules: limitation to 10 people per table, one meter between two tables, sanitary masks mandatory for staffs and clients when circulating inside.
Possibility to take public transportation at rush hours. Sanitary masks remain mandatory at all time.

Opening of EU borders with specific measures for some countries
Updated information on the specific measures on each country is constantly available on the French Ministry of Foreign Affairs' website.
As for EU, the European Commission has launched a new website to alert you on the latest information.
For your information, you will find below some data on the current situation on June 22, 2020.
Countries open to French residents
Germany
Austria
Belgium
Croatia
Hungary
Italy
Luxembourg
Netherlands
Poland, Portugal
Spain
Sweden
Switzerland
Countries open under conditions to French residents 
Estonia if no symptom
Greece: Detection at entrance and quarantine if symptoms
Ireland: Mandatory quarantine at entrance
Island: Non mandatory quarantine at entrance but mandatory detection
Latvia: According to number of positive detection in France (15/100 000)
Lithuania: According to number of positive detection in France (25/100 000)
The Czech Republic: According to number of positive detection in France
Romania: Mandatory quarantine at entrance
United Kingdom: Quarantine at entrance
Slovakia: Must provide a negative Covid19 test from less than 96h – mandatory quarantine for 5 days with new detection
Slovenia: Mandatory quarantine at entrance
Countries closed to French residents
Cyprus
Denmark
Finland
Malta
Norway
Reprise de la mobilité sous condition
In his message from June 17, ENS Paris-Saclay President authorizes to resume international mobility which was shortened or suspended, under the condition of the authorization of the ENS Paris-Saclay's Senior Defense and Security Official who will be contacted by the International Relations Office.
Outside your pedagogical team, that is your responsibility to contact the International Relations Office about your intentions. The office will then inform you on the ENS acceptance, before any departure.
Your contact:
ri-outgoing

[at]

ens-paris-saclay.fr
.
Keep in mind you have to respect all sanitary and security rules specific to your host country and establishment.
The International Relations Office