World record for ENS Paris Saclay!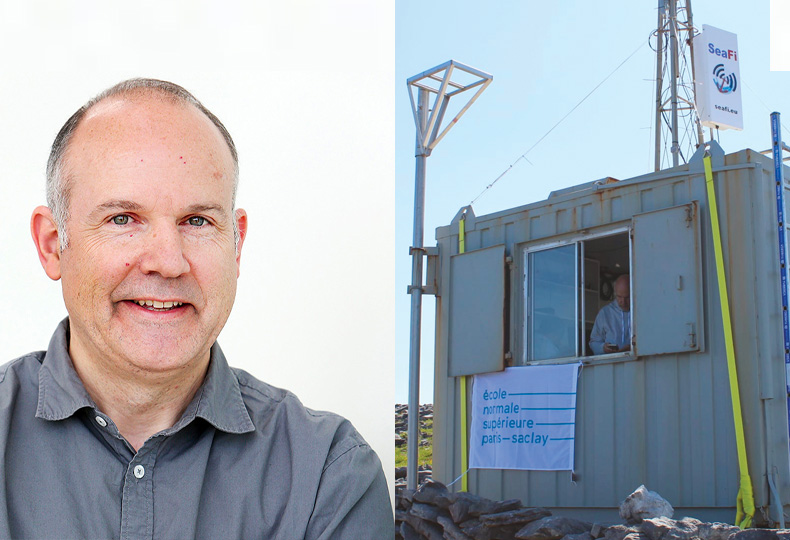 31/05/2023
On Saturday 27 May 2023, ENS Paris Saclay, in collaboration with University College Dublin, the Marine Institute, Eire Composite and the Inishmaan community, broke the record for the longest data transmission between a ship manoeuvring offshore and the Inishmaan Research Station (Ireland) as part of the SeaFi project, an essential link in the ERC Highwave and ERC Realtimesea projects led by Professor Frédéric Dias.
It is now established at 36.83 km.
New world record
The longest wireless Internet connection at sea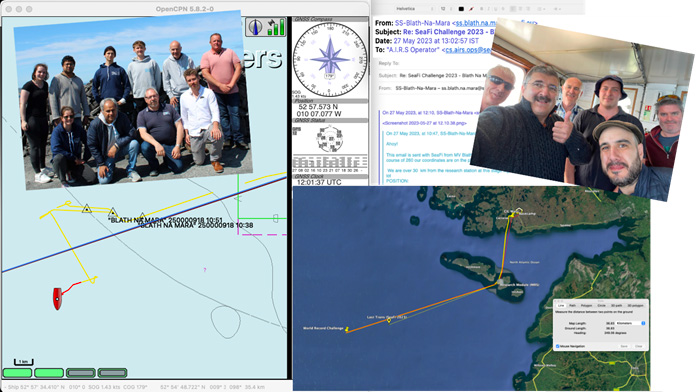 At sea, fishermen or other sailors have only two options when it comes to communications: satellite or cellular systems such as the 3G used by your mobile phone.
The aim of the SeaFi concept is to facilitate the creation of private networks in ports and coastal areas by establishing connections between lighthouses, offshore wind turbines or drilling platforms and ships at sea. These networks can be used to connect ships and their crews, as well as data collection buoys (weather, tides), for example.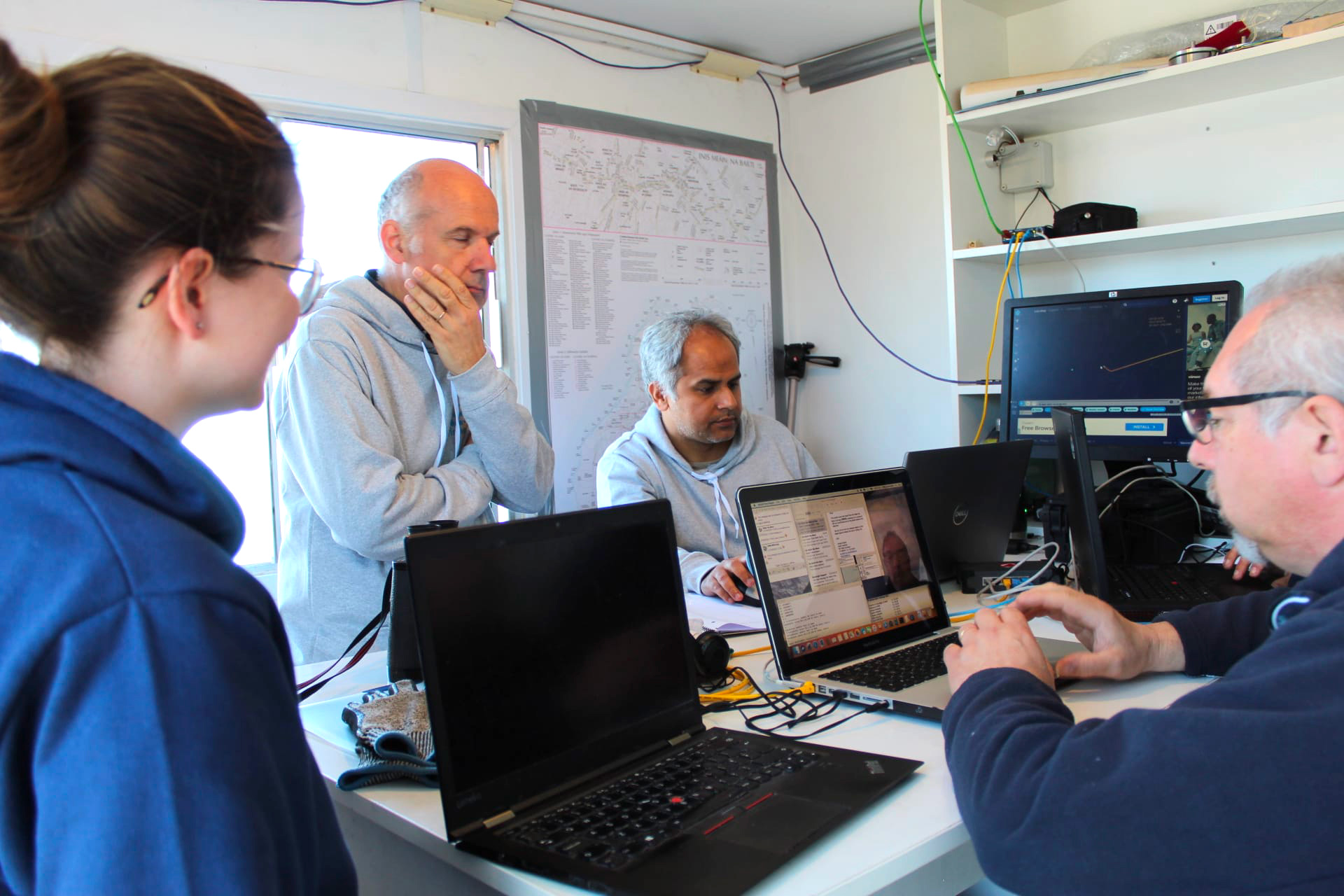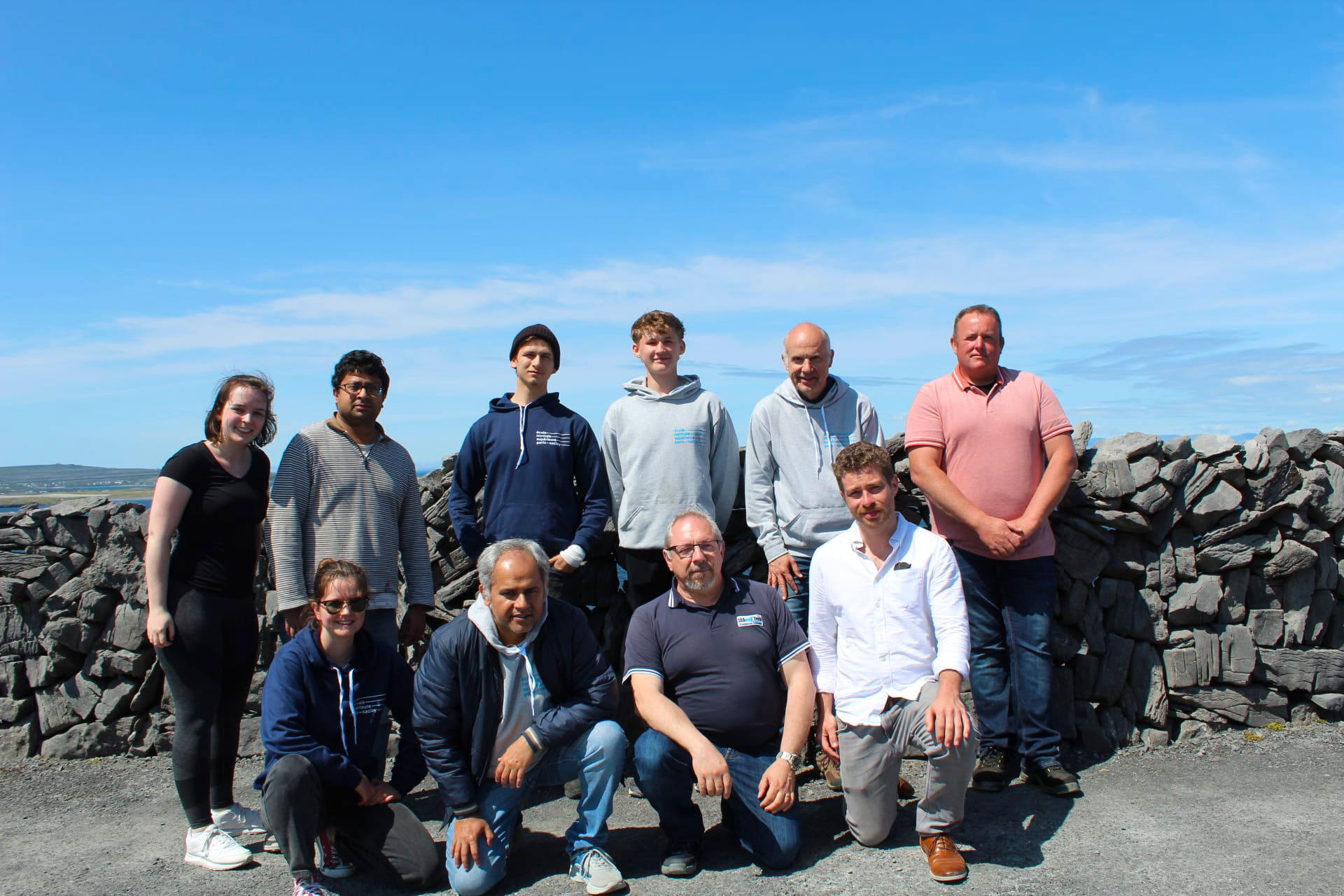 Top row (left to right): Claire Bergin, Vikram Pakrashi, Cedric Larsonnier, Solomon Gleeson, Frederic Dias, Pat Flaherty
Lower row: Marie Claye, Syed Hasan, Willy Larsonnier, Kevin McGraw
With the participation of:
Sr Research Engineer Arnaud Disant (UCD & ENS-PS),
Dr Syed Ahmad Hasan (UCD),
Project Engineer Micheal O'Conghaile (Eire Composites),
Sr Technician Willy Larsonnier (Addenda-IT),
Software Engineer Daniel Pelaez Zapata (ENS- PS), Evidence Management: Tatjana Kokina (UCD) Claire Bergin (UCD),
Marie Claye (UCD),
Coastal station operators Cedric Larsonnier,
Pat Faherty
Public Relation in Irish: Solomon Gleeson et la communauté d'Inishmaan
The organisers would particularly like to thank the people of the island for their support and the Marine Institute.