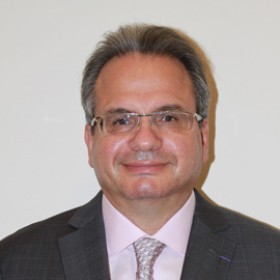 Charbel Farhat
2017 Honorary Doctorate
Professor (Chaire Vivian Church Hoff) of Aircraft Structures and chairman of the Department of Aeronautics and Astronautics at Stanford University
Leading the world in digital simulation
Charbel Farhat, a graduate of the Ecole Centrale de Paris, is Vivian Church Hoff Professor of Aircraft Structures and chairman of the Department of Aeronautics and Astronautics at Stanford University.
He is also professor of Mechanical Engineering, professor in the Institute for Computational and Mathematical Engineering, and director of the Army High Performance Computing Research Center. He is one of the most frequently cited researchers in the field of engineering, according to the Information Sciences Institute (University of Southern California).
Research areas
Professor Farhat is recognized as a world leader in digital simulation, developing advanced mathematical models, algorithms and software for the design and analysis of complex mechanical systems in aeronautics and naval engineering.
Computational Mechanics
Professor Farhat is a pioneering figure in the field of computational mechanics, also known as simulation based engineering sciences.
The field is concerned with developing mathematical models, algorithms and computational software to simulate engineering problems. In this way, researchers can virtually replicate an object as complex as a mobile phone or an airplane in order to optimize its design and plan appropriate real-time responses to potentially fatal problems.
They can, for example, virtually model a fighter plane so that its reactions to certain shocks and turbulence can be observed and improvements duly made in its resistance to shock and fatigue. The simulations carried out in various fields of engineering by Professor Farhat and his team are among the most advanced in the world.