Message to students: international information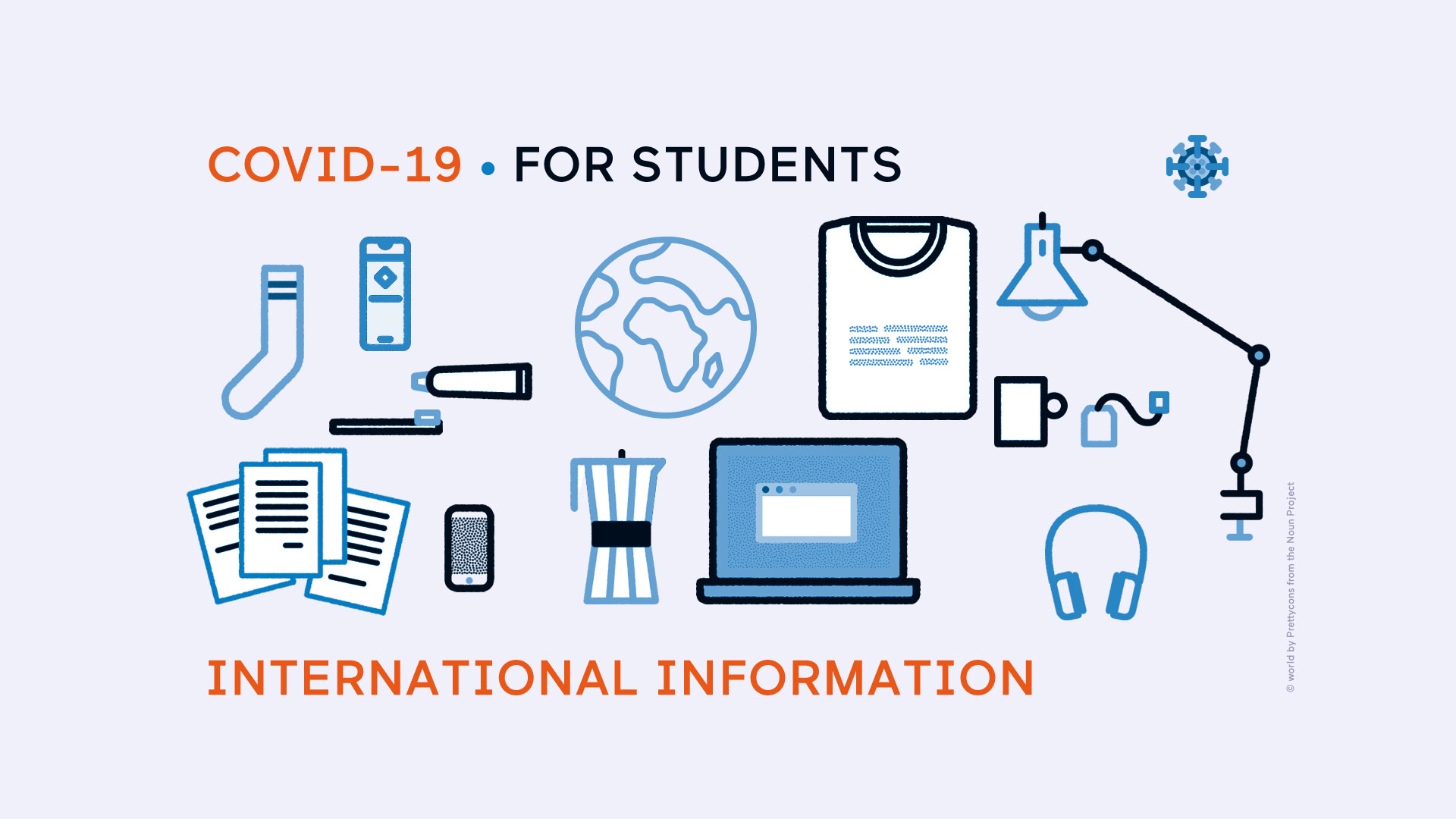 15/04/2020
April 7th and 24th, 2020 update.
Latest government announcements
Some important points to remember
Extended containment period until Monday, May 11, 2020.
France's borders with non-European countries will remain closed until further notice.
By the end of April, a plan on how to release containment will be announced by the French government.
Universities will remain closed to the physical reception of students until summer but will continue to ensure continuity of education (courses and exams) until the end of the academic year. 
Wearing a protection mask outside after the containment period is under consideration. It will be mandatory in many circumstances, including in public transportation. Details will be provided in the coming weeks.
Certificate for outing
Since Monday April 6, the French government set up a virtual certificate that must be completed online. All the required information is the same as before.
- In the case of a control, show your certificate directly from your phone and the generated flashcode will allow authorities to check all the information, including the time of departure.
- Be careful to complete the certificate just before your outing, not too early, and not when you are already outside.
Intervention Fund
A Covid-19 Intervention Fund has been set up by ENS Paris-Saclay (emails from 14 and 15/04/2020) which you can contact in case of financial difficulties:
For students - regardless of status (student, normalien-élève, normalien-étudiant) - who have started a mobility project that has either been suspended or required early return and who have faced additional burdens affecting their financial situation, you can make a request (write down a few lines) to the International Relations Office accompanied by the declaration form, duly completed and signed and the required documentation.
Contact:

ri-outgoing

[at]

ens-paris-saclay.fr

 
For students - regardless of status (student, normalien-élève, normalien-étudiant) - who are in a difficult financial situation due to the exceptional context associated with COVID-19, you can contact the Social Action of the Human Resources Department.
Contact:

actionsociale.drh

[at]

ens-paris-saclay.fr
A summary of all Covid-International news is available on the intranet's International Covid19 page. Don't hesitate to consult the various articles with information for international students, normaliens and students.
Advice
Be sure to check your email address @ens-paris-saclay.fr on a regular basis for the latest information from the various services and entities of ENS Paris-Saclay.
For international students who would like to return home after the release of containment, in accordance with the government measures in force, the International Relations Office can accompany you in the steps to be taken.
Contact:

ri-incoming

[at]

ens-paris-saclay.fr

 
Additional information
For your information and for students who need to exchange and discuss during this period of containment, Nightline Paris has set up a listening website to help students get through this period of containment. A list of advice and contacts is available with foreign language speakers: https://www.student-support.info/
Collaborative wall of containment : in order to maintain a social life between yourselves and with the entire Université Paris-Saclay international community, a collaborative wall of containment has been established to share your everyday thoughts and good tips to avoid boredom during the day. The wall is available in both English and French.
Go to the collaborative wall of containment.
To share with others, nothing complicated, just click on the « + » button to add your content in the dedicated board.
We will be back to you very soon, with more precise information about the end of the containment.
In the meantime, continue to follow all barrier gestures, protect yourself by staying indoors and only go out for authorized exits with your certificate.
Stay safe,
The International Relations Team