The practice of sport recognized in the new ENS Paris-Saclay degree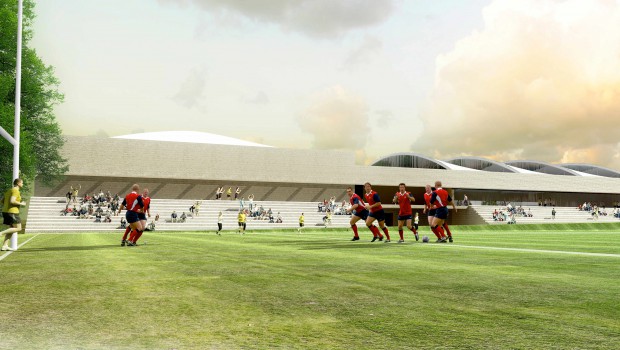 25/06/2018
The reform of the ENS Paris-Saclay degree programme was an opportunity to redefine the role and value of sport at the School. As an activity that encourages cohesion and versatility, sport has always been a part of our students' education, but now it is fully integrated into the institution's degree programmes.
The importance of sport for students' development 
The goal of this measure is to bring students' relational qualities to the fore so that they are better equipped to meet today's major challenges. The rigorous training they receive in very specific disciplines is focused on knowledge and expertise, but soft skills are just as important. "It was essential to underscore how much these activities contribute to our students' development," said Frédéric Aeschlimann, head of sport at ENS Paris-Saclay. "Now, as part of their programme, sport will become a complementary asset with which to better understand and prepare our students to face their future professional challenges."
Consequently, the choice of sports was based on the skills they are liable to develop, as well as on the facilities available on the Cachan campus to start with and on the Moulon plateau campus once it opens. "We've chosen sports in which relational interactions play a key role. We've selected combat sports and team sports, but also activities where a more original form of communication is required (dance, climbing)."
Kickoff at the start of the 2018-2019 academic year
The scheme will take effect at the beginning of the next academic year. All ENS Paris-Saclay students are concerned and will be able to register for their activities on ADN. "However, the third undergraduate year or first master's year seem preferable for completing the requirements," added Mr. Aeschlimann. The classes will be taught by PE teachers and all students will receive an evaluation form.
The evaluation will focus on behavioural knowledge, motor skills, participation and progress. "So as not to undermine the principle of physical activity, physical capability will also be measured, but it won't prevent a student from passing," explained Mr. Aeschlimann. "In short, whatever their sporting level or experience, every ENS Paris-Saclay student will be capable of passing the sports component."
Whereas Thursday afternoons are normally devoted to university sports, the majority of interuniversity competitions will be pushed back to Thursday evenings so that students can reconcile study and sporting achievement. This concerns students like Alice Delmer, a student in the EAA department who won first place at the French University Championships in hammer throwing on 26 May. Congratulations Alice! Note also that any high performance athlete will automatically pass their sports activity provided he or she is registered on the ministerial list.