Conference with Esther Duflo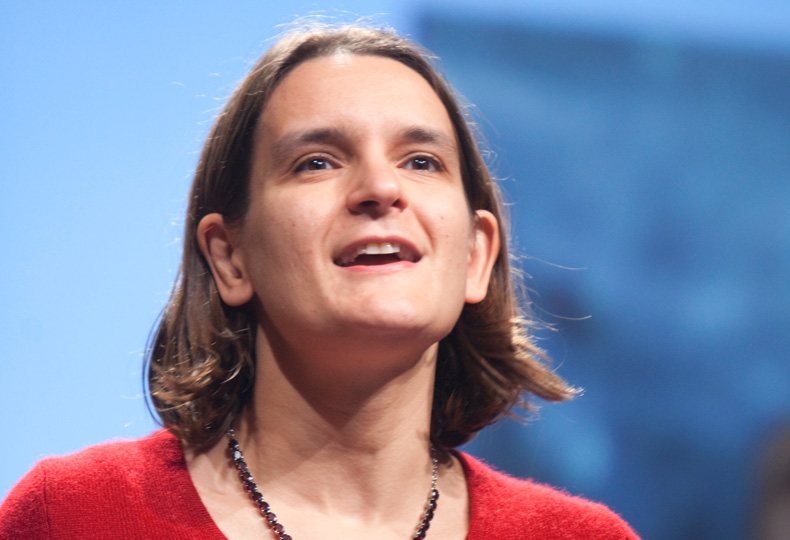 Esther Duflo
EXCEPTIONAL: The next Diploma Lecture is hosted by Esther Duflo, winner of the 2019 Nobel Prize in Economics! It takes place remotely on Tuesday, November 23, 2021, at 6:30pm. The theme developed is useful economics for increasingly hot times. Don't forget to register online!
From 11/23/2021 (18:30) to 11/23/2021 (20:00)
Add to my Calendar
2021-11-23 17:30:00
2021-11-23 17:30:00
Conférence avec Esther Duflo
En distanciel uniquement
Europe/Paris
public
Biography
Esther DUFLO is the Abdul Latif Jameel Chair for Development and Poverty Alleviation in the Department of Economics at the Massachusetts Institute of Technology (MIT). She is also co-founder and co-director of J-PAL, the Poverty Action Lab. In her research, she seeks to understand the economic lives of the poor in order to help design and evaluate social policies and programs. She has worked on health, education, financial inclusion, environment and governance.
Esther Duflo graduated in history and economics from the École Normale Supérieure in Paris. She then obtained her PhD in economics from MIT in 1999.
Esther Duflo has received numerous academic awards and honors, including
in 2019 the Bank of Sweden Prize in Economic Sciences in honor of Alfred Nobel (jointly with Abhijit Banerjee and Michael Kremer) the Princess of Asturias Prize for Social Science (2015)
the A.SK Social Science Prize (2015)
the Infosys Prize (2014)
the David N. Kershaw Prize (2011)
the John Bates Clark Medal (2010)
MacArthur Genius Grant (2009)
With Abhijit Banerjee, she wrote Rethinking Poverty, which won the 2011 Financial Times and Goldman Sachs "Business Book of the Year" awards, and the recent publication Economics for Hard Times.
Esther Duflo is editor of the American Economic Review, a member of the National Academy of Sciences Building in the United States, and a corresponding member of the British Academy.