Our building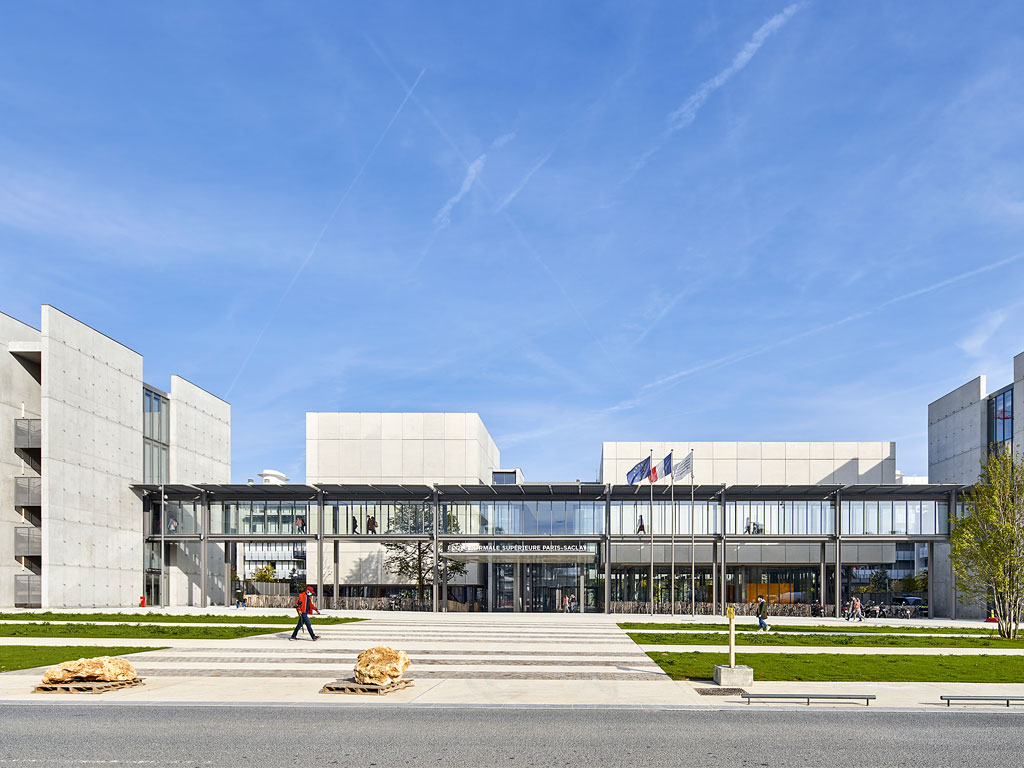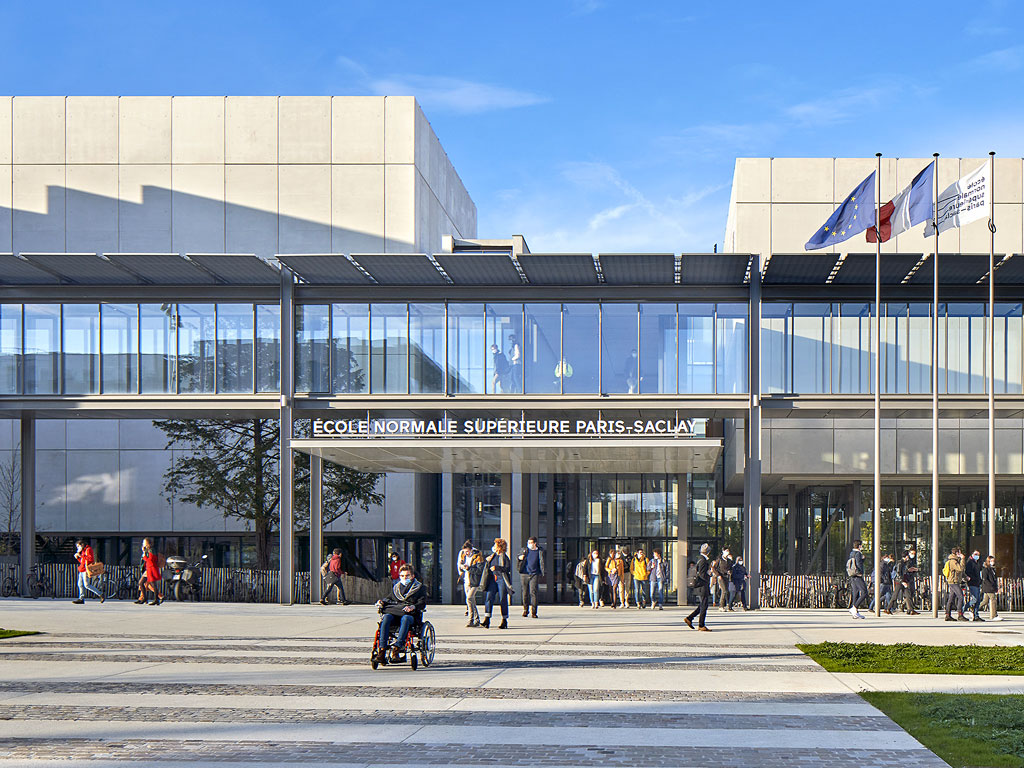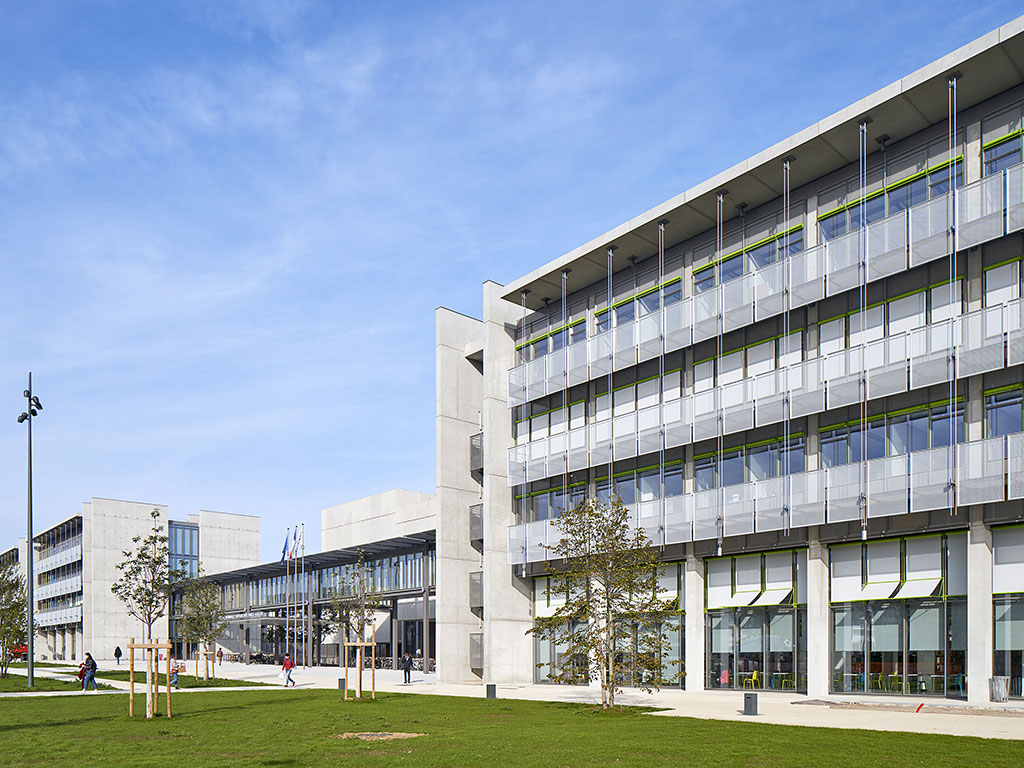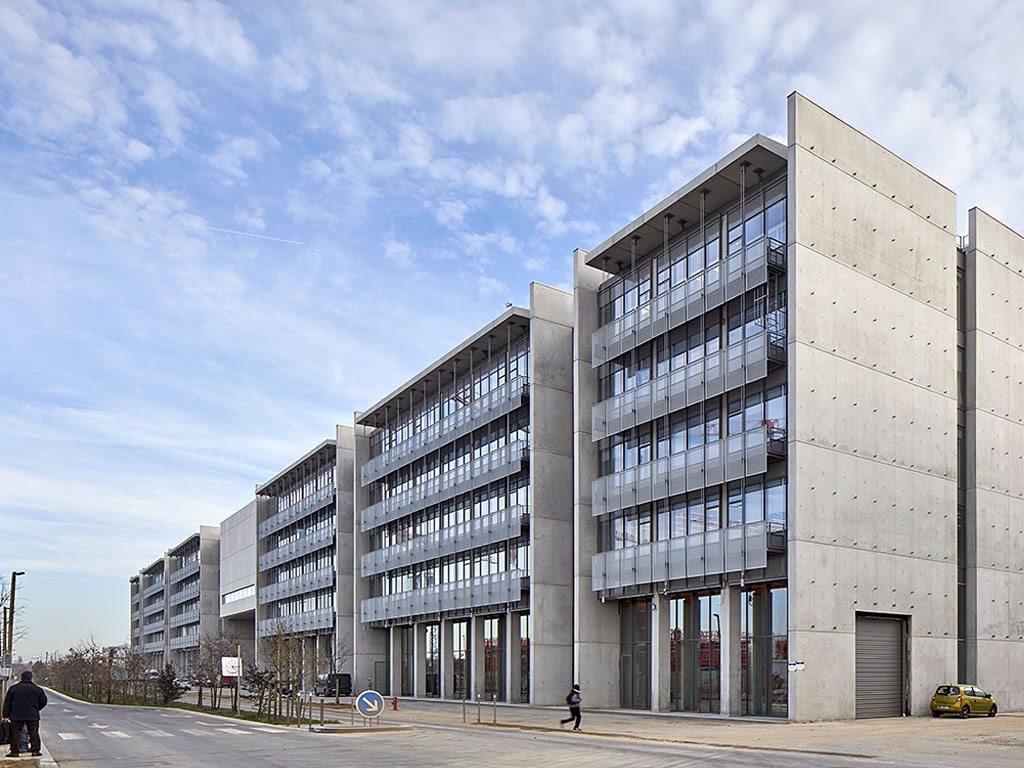 Bringing teaching spaces and laboratories closer
The principal features of this project reflect the ENS approach to teaching. The teaching spaces and laboratories are interwoven, creating a continuous exchange that underlines research-led teaching. The mezzanine, transparent walls and the intimacy of the spac
es come together to create the right frame of mind for disciplinary decompartmentalisation.
In order to the promote research with a strong experimental approach, there is a large number of dedicated work spaces for students (nearly 800 m2), both open and closed, are provided for working individually or in small groups.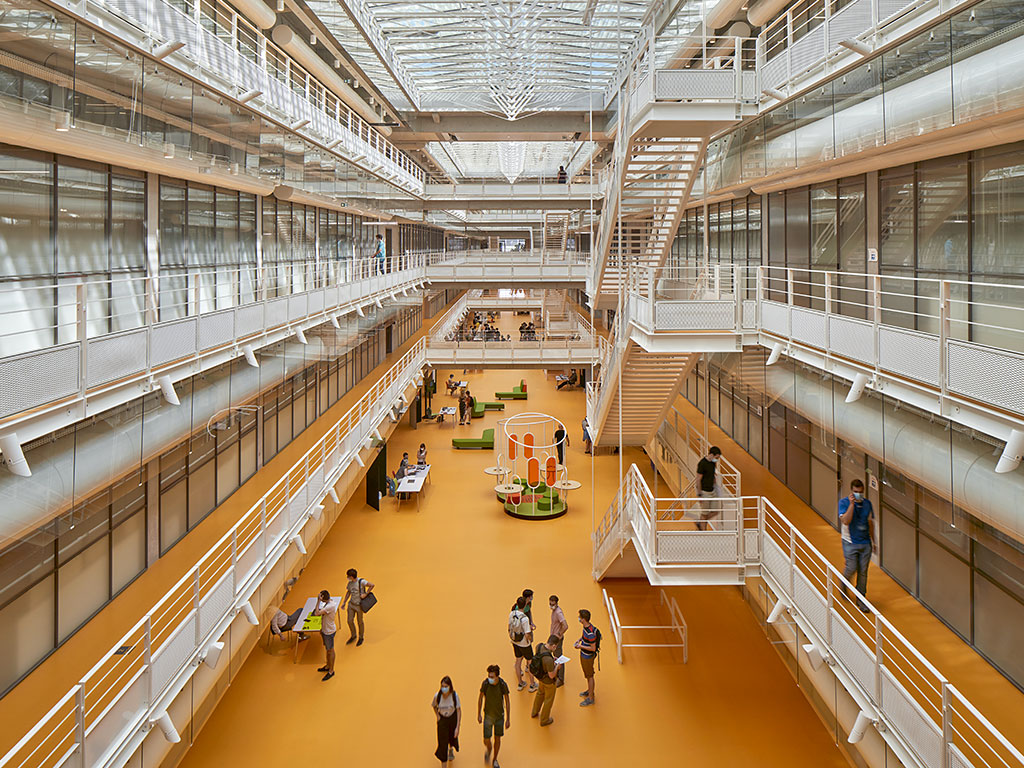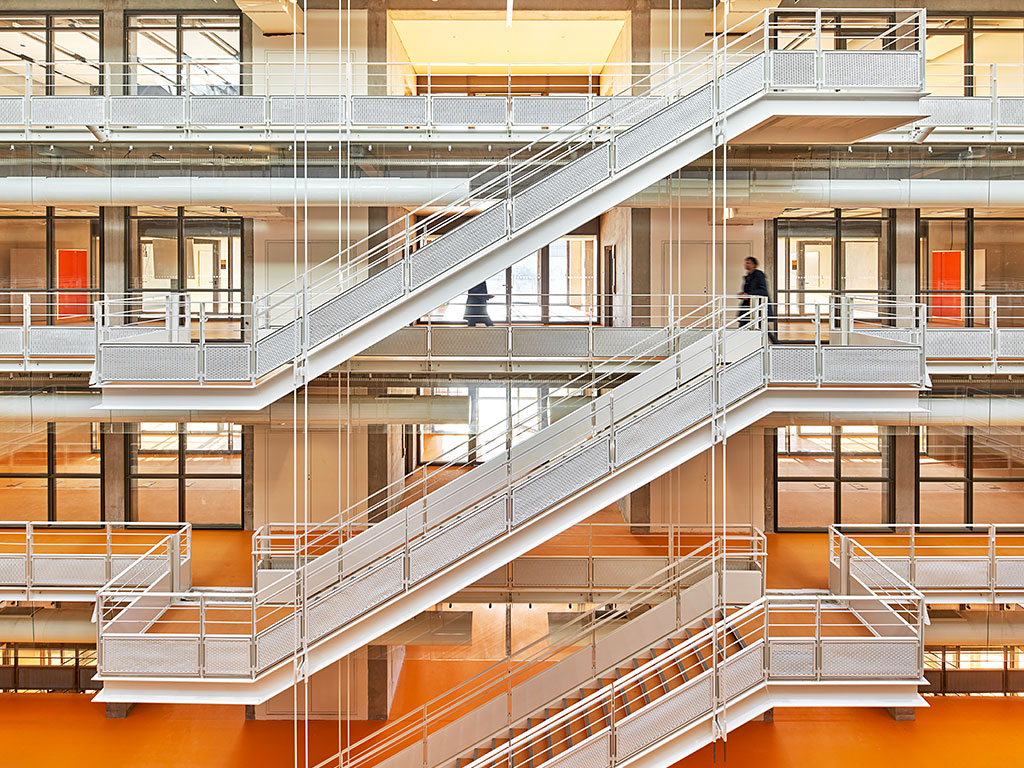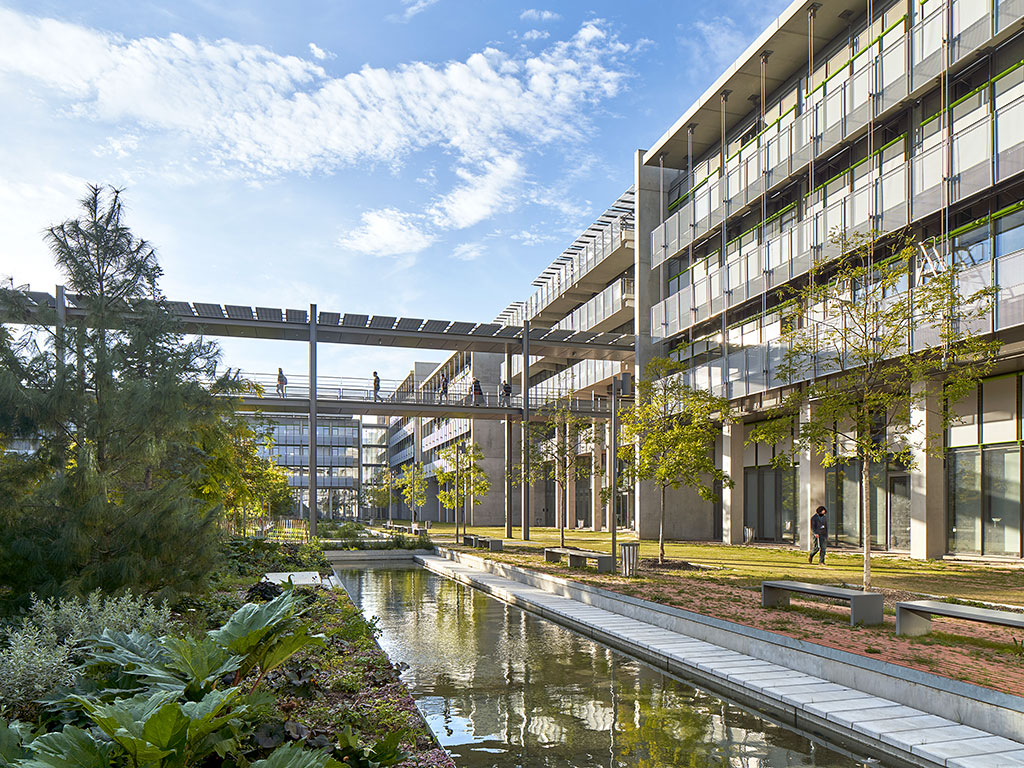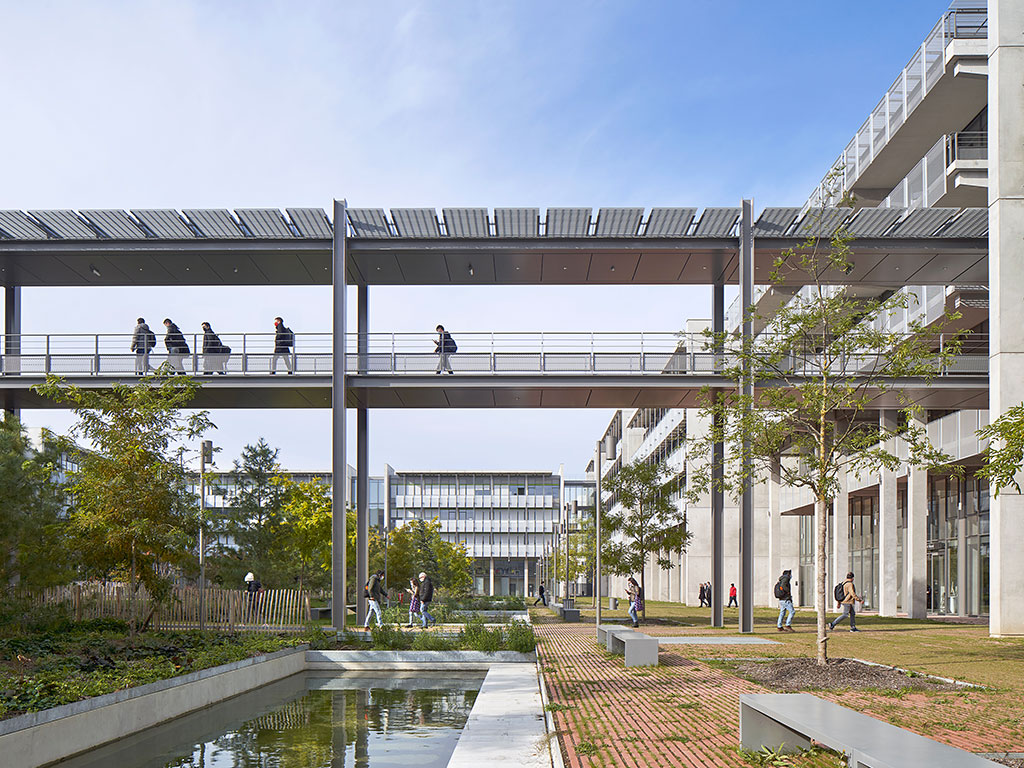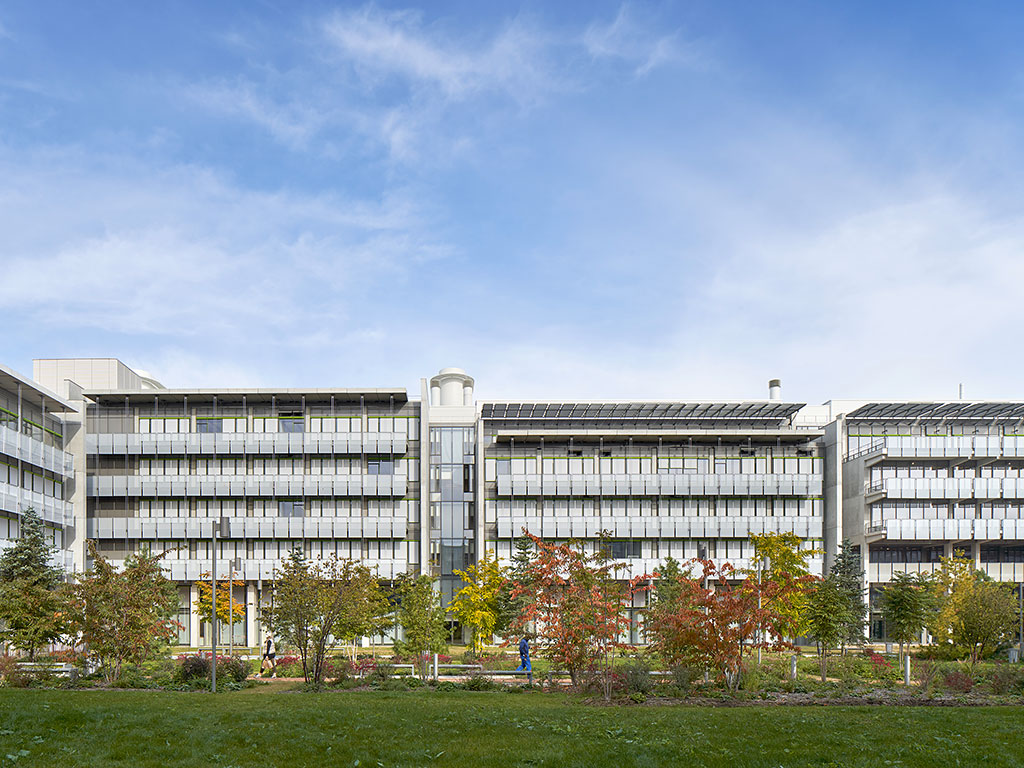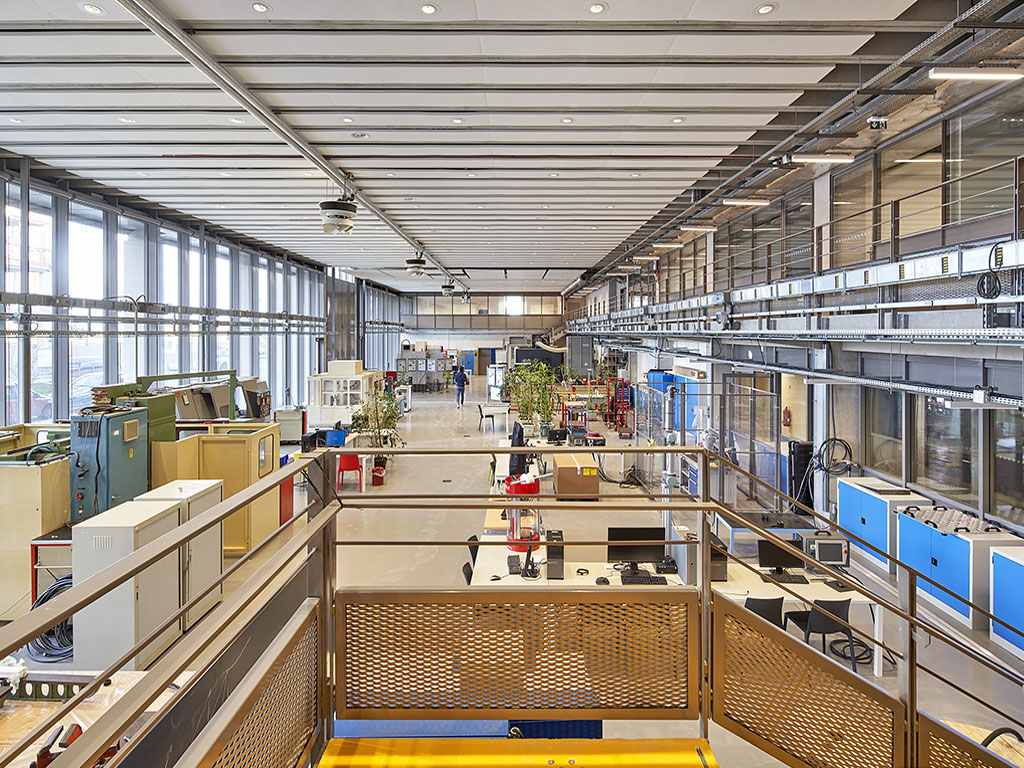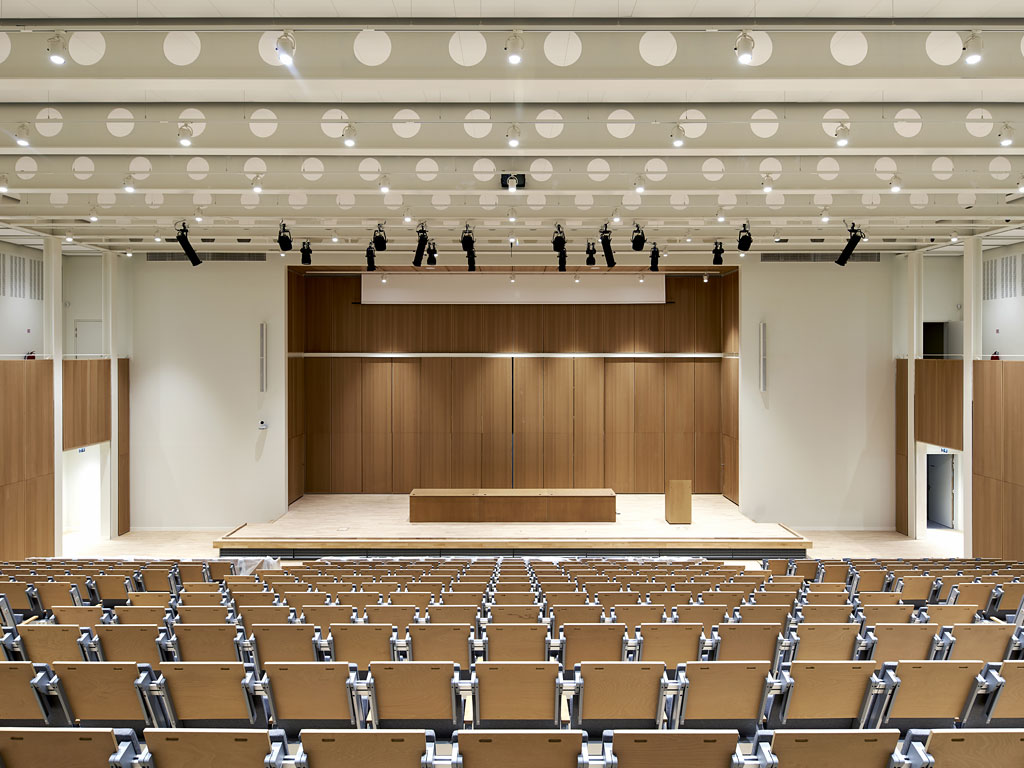 The Pascal Cribier Garden

The building is constructed around an inner garden designed by the great garden designer Pascal Cribier and the landscape architects practice Après la pluie.
The garden has three different atmospheres: the maple grove, the large open lawns, and the flowerbed. The pond is filled with water and the shade of the trees enhances the quality of the light.
The range of ambiences make the garden a pleasant, lively place, at one and the same time useful, ornamental and restful.
This space is open to the public who are welcomed in to enjoy the School's scientific and cultural activities.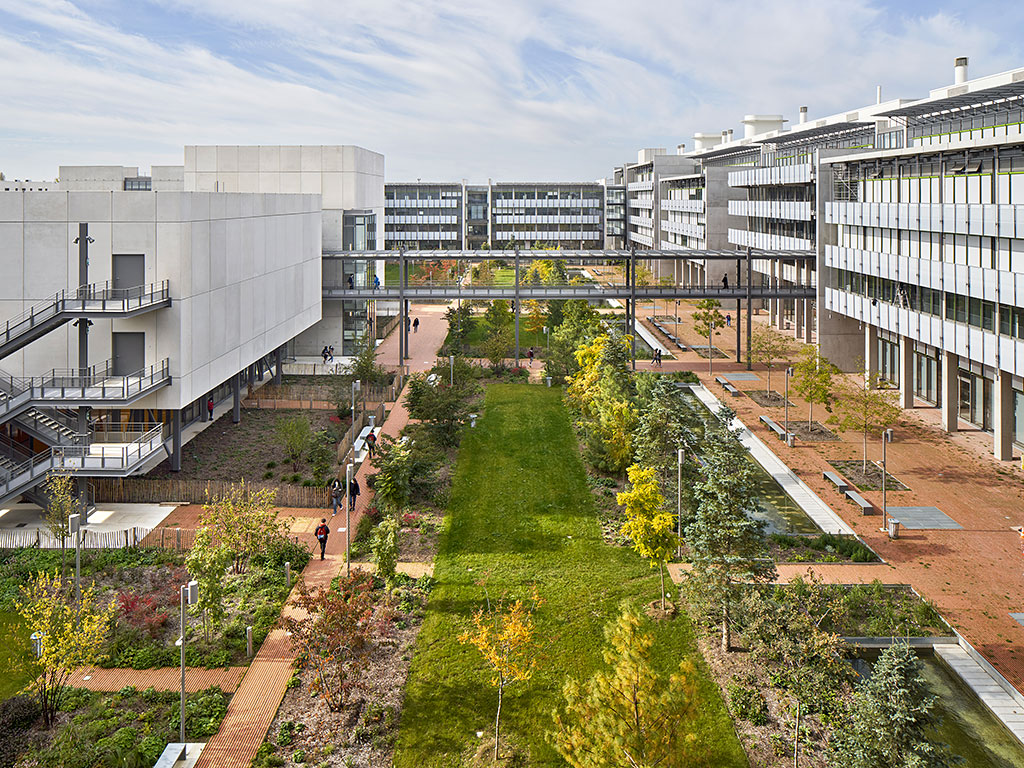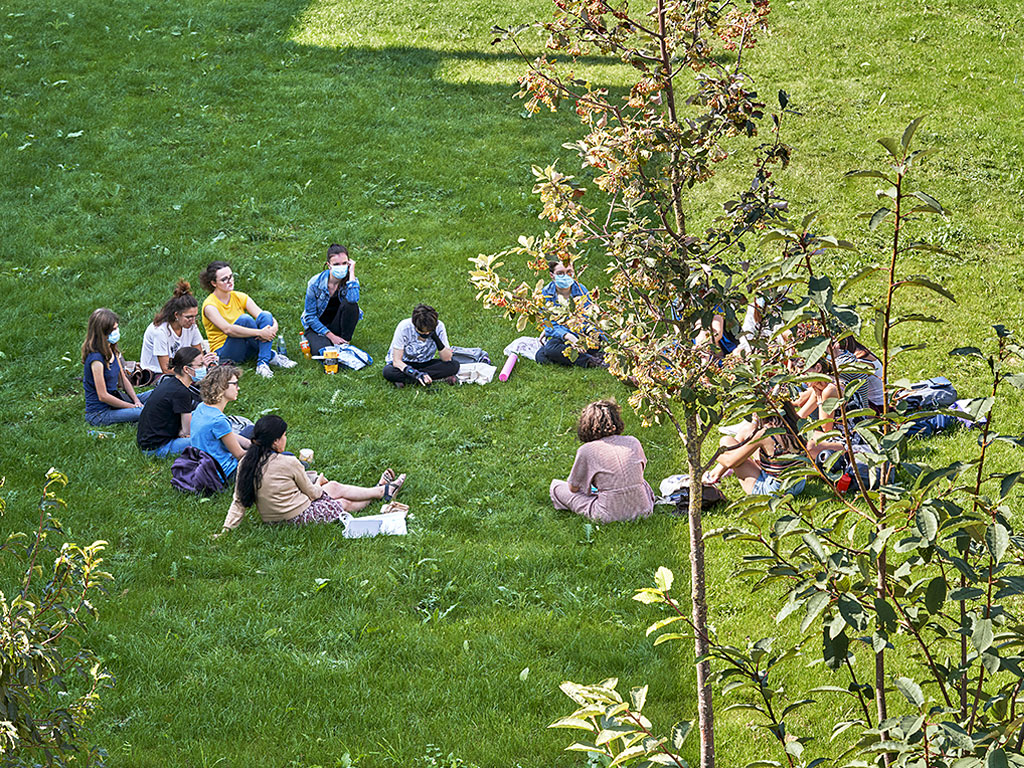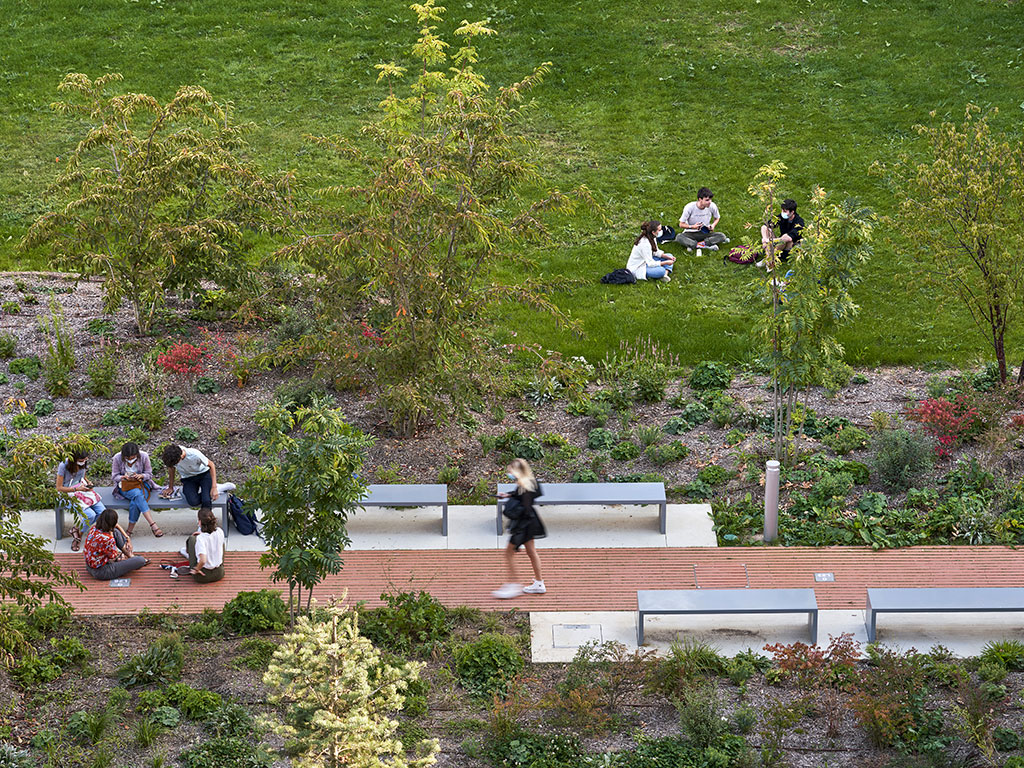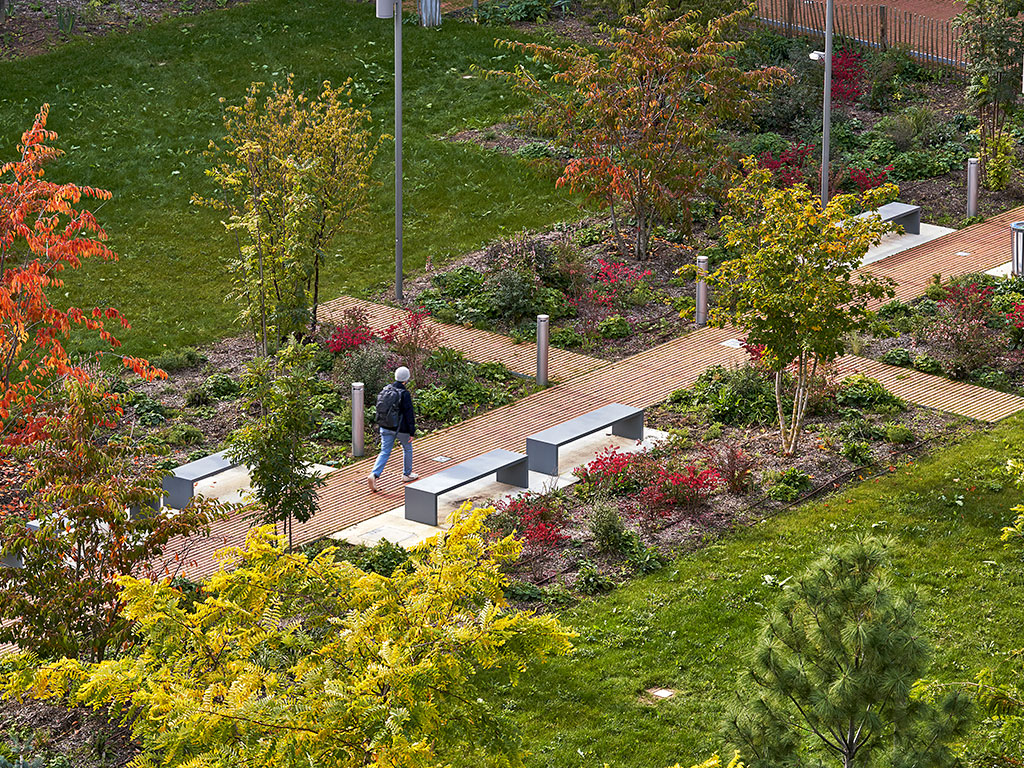 Paris-Saclay represents a genuine opportunity for our School. It was necessary for the ENS Paris-Saclay to reconsider how it would develop in relation to its partnerships and its territorialisation. A change like this entails a real effort from those involved in the project, to bring together in this large-scale setting the three fields that are the strength and pride of our School: the natural sciences, the engineering sciences and the humanities and social sciences.