Arts & Science meetings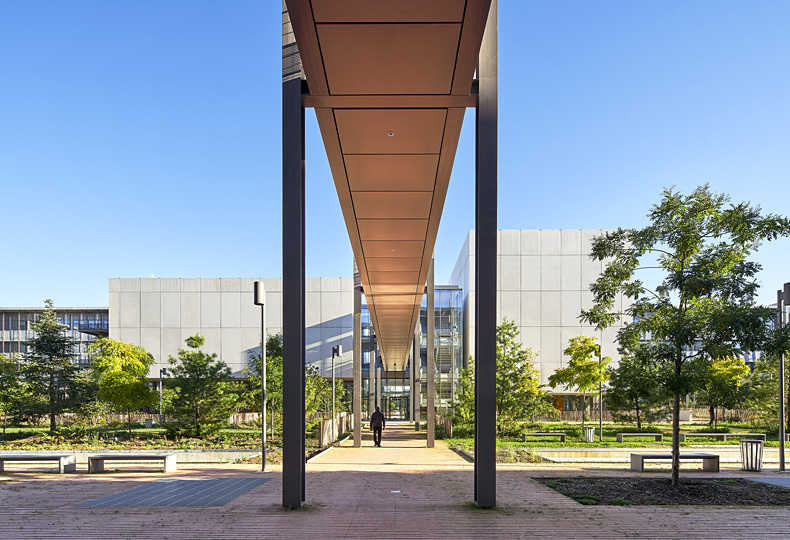 Crédits photo : Michel Denancé (RPWB)
11/05/2022
Explore with the students, artists and researchers of the Research Stage the concrete pleasure of research and creation work.
30-minute presentation at the Research Stage followed by a meeting with the creative teams and a snack.
culture [at] ens-paris-saclay.fr (Free admission upon reservation.)
The programme of discoveries
Friday 13 May at 1pm: AT THE CROSSROADS OF STORIES
Gender and confinement
Meeting closing the collective interdisciplinary project (PIC) Mauvaises filles ! - an investigation into the lives of women in detention - an investigation into the lives of women in detention. With sociologist Natacha Chetcuti-Osorovitz and director Sandrine Lanno.
---
Friday 20 May at 1pm and 8pm, Saturday 21 May at 8pm - FRAGMENTS
Creation, theatre and digital arts
A piece exploring our relationship with urban space through the story of a woman and her wanderings in a city she will soon have to leave. Created by Léo Chédin, Diane-Line Farré and Ferdinand Campos, students in the Year of Research and Creation, with the actress Maïa Jeanpierre.
---
Friday 3 June at 1pm: HOMOGENITUS
Climatic fiction
Installation between art, speculative design and the science of climate manipulation, questioning the controversial technology of solar geoengineering aimed at producing artificial clouds to reduce the greenhouse effect. Workshop led by artist and teacher-researcher Marie-Julie Bourgeois.
---
Friday 17 June at 6pm: THEATRE FORUM
Pedagogical innovation
Interactive theatre performance inviting the audience to a collaborative reflection experience around the issues encountered in higher education. Workshop proposed by the Centre d'Expérimentation Pédagogique of the Institut Villebon Charpak of the Université Paris-Saclay in association with the Théâtre de l'Opprimé.
---
Friday 24 June at 1pm: DARK STARS
Forgotten women researchers
A tribute to women scientists who have not been recognised for their discoveries, and to those of today who work for a different science in a sensitive geopolitical context. Investigation by the artist Mathilde Lavenne.
---
Friday 1 July at 1pm and 8pm: GRAVITIES
Creation and intelligent light
A piece combining poetry and light through the interaction of two reader-performers with an intelligent light stage installation and a projected text device. Creation by Hippolyte Dupont and Ferdinand Campos, students in the Research and Creation Year.