Message for all international students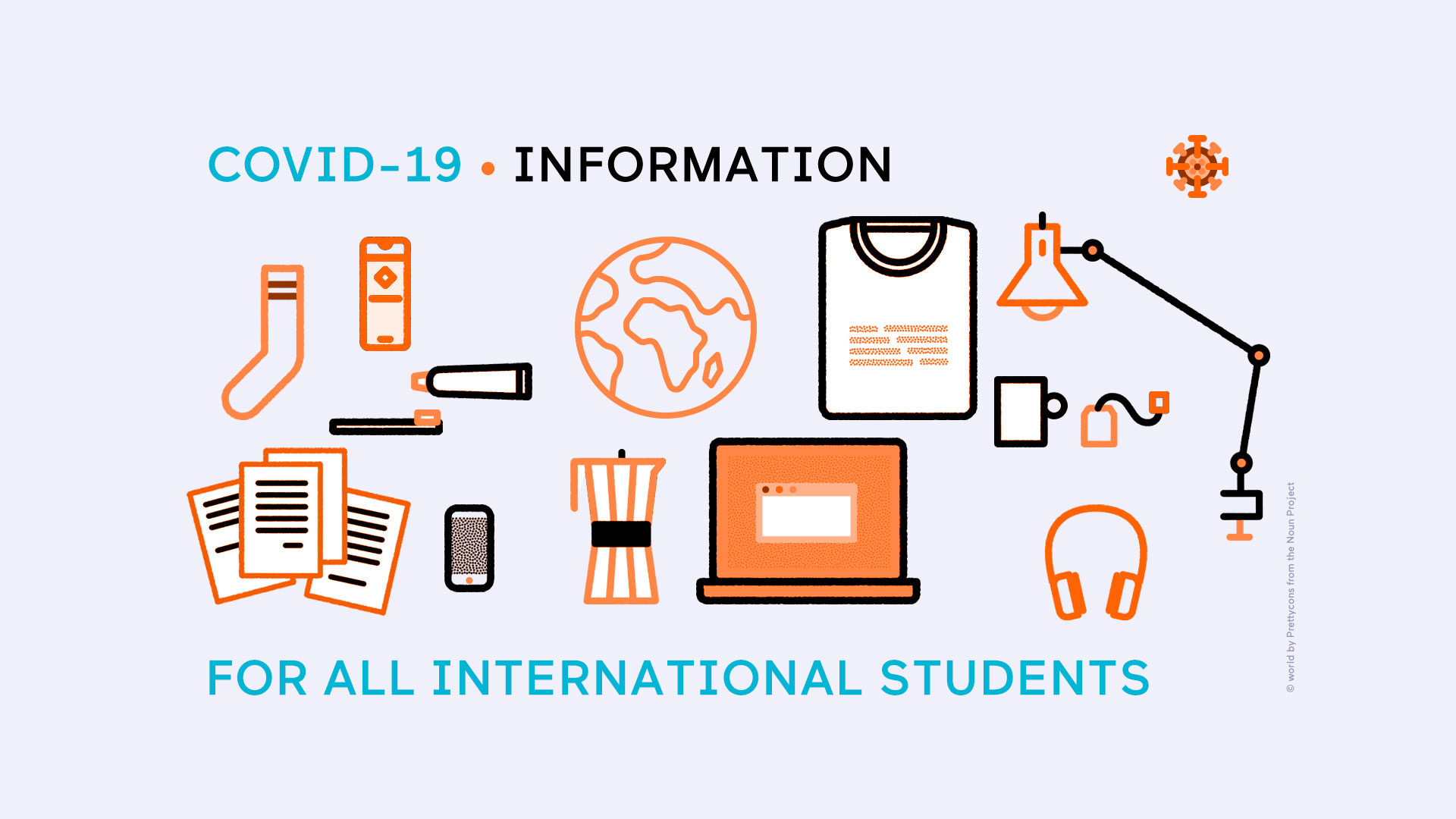 02/04/2020
April 2, 2020: updated information.
Dear student,
We hope that you are doing fine, that you found a way to handle things in this time of containment and that you are able to relax.
In this message, you will find an update on Covid19, the latest news on health, a reminder for students living in CROUS residences and at the end, some good tips.
Covid19 news
For your information, since Tuesday, March 31st, the period of containment in France has been extended for a minimum of 15 more days (until April 14th at least).
Since March 27th, a new personal outing certificate is mandatory for all outings. You will find attached the bilingual version of the certificate.
Outings are authorized only in the following cases:
Travel between my home and my work, when remote working is not an option (you'll also have to fill the work travel document) or work travels cannot be canceled ;

Travel to purchase essential goods within the nearest authorized facilities ;

Travels for medical consultations that can't be done remotely ;

Travels for family reasons, to assist vulnerable individuals, or for child care ;

Short travels, close to home (in the limit of 1 hour per day and in a radius of 1km from your home), for individual physical activity, or for walking pets.

Judicial or administrative summons

Participation to general interest missions commissioned by an administrative authority
Health
All information are at your disposal in the article "Take care of yourselves".
In case of symptoms, Université Paris-Saclay has pooled its resources together in an effort to better support students with any health issues related to Covid19, including psychological support. You can contact the Université's health services at medecine.preventive [at] universite-paris-saclay.fr
An English-speaking professional will answer to all international students at the same email address.
Please leave your phone number and your email address for any interview.
For all suspicion or confirmation of Covid19 symptoms, please alert the ENS Paris-Saclay Covid19 committee at covid19 [at] ens-paris-saclay.fr
Ms Anne-Elisabeth Weber, psychologist at ENS Paris-Saclay is at disposal to all all students and PhD students with difficulties (anxiety, anguish, loneliness, …) at rdv-psychologue [at] ens-paris-saclay.fr
For all students with disabilities, visit all useful information on our website.
Information for students housed in CROUS residences
It is asked that all students and PhD students living in a CROUS accommodation (Cachan and Saclay) answer all CROUS inquiries and surveys. These inquiries allow a continuous follow-up to ensure security to you all.
ENS Paris-Saclay international students and PhD students are asked to answer the International Relations Office survey "Your situation at ENS Paris-Saclay" (dated from March 30, 2020), as soon as possible for those of you who have not yet replied.
The ENS Paris-Saclay student life administration reminds you that food delivery solutions are available in Cachan as well as in the Plateau de Saclay.
All information are at your disposal in the article "Campus Life".
Educational continuity
All information are at your disposal in the article "COVID-19 : educational continuity".
In this time of containment, we remind you that all pedagogical units are in front and adapting by offering new teaching structures:
By maximizing the continuation of your training by remote activities with appropriate tools
By considering possible postponements of certain activities if necessary
By putting in place the necessary adaptations of the modalities of monitoring knowledge of these activities if necessary
Be reminded to keep in touch with your department of studies (director, training responsible, teachers, …) to obtain the latest information on teaching and evaluation modalities and to follow up on all updated information on the ENS Paris-Saclay's website.
Good tips
You will find on the ENS Paris-Saclay's website at lot of good tips.
Do not hesitate to have a regular look since the article is constantly updated.
*** News of the week for example***
free online language courses
Live sport sessions, 3 times a week during the period of containment
For cinema and TV shows enthusiasts, streaming platforms complete their catalogs every day.
The Sortir à Paris website consolidates a large source of information on cultural and sports tips. Subscribing to the newsletter allows you to be kept informed of each new information.
What to do today while confined.
 
In order to combat isolation and anxiety, consider using your different social media (audio and video) such as Facebook, WhatsApp or Messenger!
The administration of ENS Paris-Saclay is still available and mobilized to answer all your questions and to accompany you via the Covid19 committee at covid19 [at] ens-paris-saclay.fr
The International Relations Office remains at your disposal at ri-incoming [at] ens-paris-saclay.fr
Take care of yourselves,
The International Relations Team